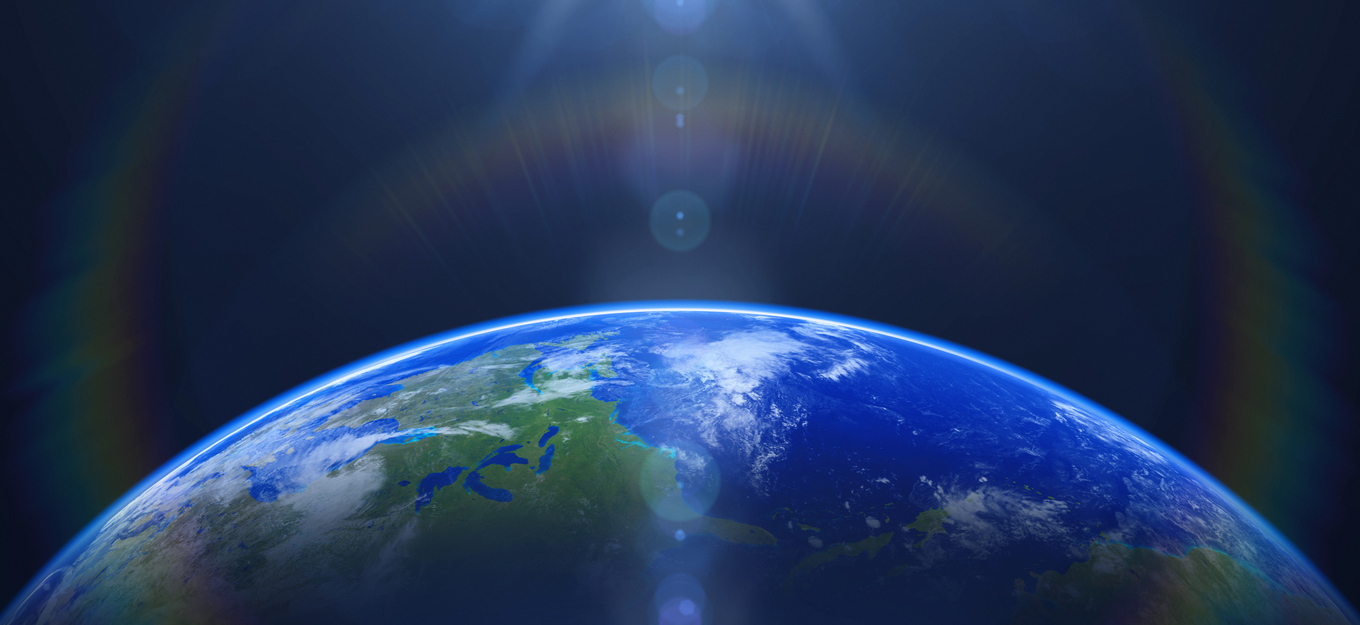 Environmental Responsibility for Events: How to Go Paperless
With Earth Day just around the corner, consider this: 75% of millennials are willing to pay more for eco-friendly offerings. And your event is no exception.
Savvy organizers know that positioning an event as "eco-friendly" is not just the right thing to do. It's a smart way to align your brand with your audience's values and protect your bottom line.
Chances are, your event has already taken some steps toward sustainability. Maybe you offer recycling bins or your venue has energy-efficient restrooms.
But one of the best ways show your commitment to environmental responsibility to is to stop generating paper waste. In the U.S., paper is one of the biggest contributors to landfills — 26 million tons a year. And Americans consume more paper per capita than anyone else on earth.
If going paperless sounds daunting, don't worry. It's easier than ever thanks to technology. Here's a four-pronged approach to help you go paper-free — and align your event brand with a growing eco-conscious audience.
#1 Rid your event grounds of paper trash
Venues no longer need to be littered with discarded paper flyers, schedules, maps, and menus. Today, most logistical information can be offered online. One of the easiest ways to reduce paper waste at your event is to create a mobile-friendly website that attendees can use to easily pull up maps and other information.
Take it a step further and set up a custom event app that lets attendees see logistical details in the palm of their hand, without having to keep track of pamphlets and handouts. Attendees will love the convenience and real-time updates that come with an app — and you'll love saving time and money on printing.
#2 Embrace digital marketing
There are nearly endless ways to spread the word about your event, without ever hitting "print:" social media, your website, email announcements. Chances are, your audience is online anyway, so this is the most effective (and cost-efficient) way to reach them.
One of the biggest benefits of digital marketing is that it's much easier to gauge the success of your campaigns with performance tracking. You can see exactly how many people opened an email, or where your website traffic is coming from. These metrics help you measure and improve your marketing campaigns — and better understand your attendees. You save paper and have the knowledge you need to create a better experience for your attendees. It's a win-win.
Be sure to communicate that you're going paperless in your marketing to let attendees know about your event's commitment to environmental responsibility.
#3 Take your ticketing online
An obvious way to go paperless is to make the switch to online ticketing. Electronic ticketing means attendees don't need to keep track of paper tickets. They simply make the purchase online, then use any device to access their ticket and check in at the event. No more lost tickets for your staff to chase, and no more trash cans full of discarded paper.
Not only is a seamless online buying process more convenient for your attendees, it's critical to your sales. Each additional step in a purchase flow results in a 10% decrease in transactions. So the easier you make it to buy tickets online, the more you'll sell.
#4 Embrace a fully digital attendee experience
Some of the more progressive events, like Lightning in a Bottle, have a pack-in/pack-out rule that ensures not a shred of paper gets left behind. But there are other ways to go paperless that are a little less extreme.
For instance, did you know that the average conference attendee shows up with a notebook — and takes home up to 10 pounds of paper in the form of things like handouts and vendor information? Eco-conscious conference organizers are finding ways to make all of these assets digital.
If you're organizing a business or educational conference, communicate your "paperless event" goals with your attendees ahead of time. Ask them not to bring notebooks and pens to sessions. Most conference-goers will show up with smartphones or tablets in hand, but for those who don't, consider a Chromebook or iPad rental station. Work with vendors and speakers to design digital signage and materials, including "handouts" that can be given to attendees as PDFs via your event app.
And with RFID technology, you can even allow attendees to buy onsite without ever taking out a credit card — or printing a receipt. The best part? RFID allows you to log attendee purchasing behavior and traffic patterns. You can then translate that data into paperless online reporting and share it with sponsors and vendors for better planning next year.
Want more ideas for creating an event brand attendees love? Check out "The Ultimate Guide to Event Branding."