We've added these new highly requested features to our service:
Ability to change the "From" and "Hosted By" email address on the order confirmation receipt.
Now you can enter any email address and the order confirmation attendees receive for that event will be from that specific email address. The specified email address will also appear in the Hosted By section of the order confirmation.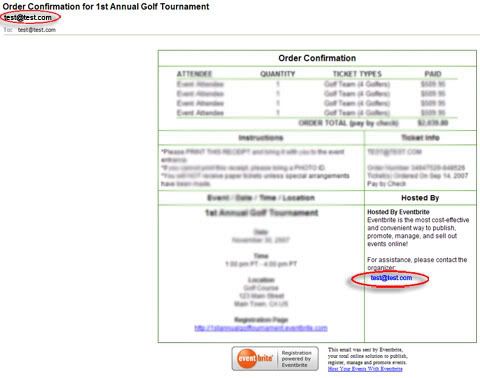 For more information about this feature and how to customize Order Confirmations, please click here.
Ability to reconcile offline payments received.
We've made it super easy to track offline payments (Pay by Check, Pay at the Door, Send an Invoice) in the Order Report. When an offline payment registration has been made, that order will appear in the Order Report as "Payment Not Received" and will be clearly marked with a different color header. You can easily change the status of those orders by simply clicking the "Mark as Received" link. You can also filter out offline payments by using the "Order Type" drop down menu at the top of the Order Report.