Description

Bring YOUR LEADERSHIP TEAM for an information-packed day where you will create a roadmap to confidently scale your business growth in 2015.
Gain the Rockefeller Habits 2.0 tools and strategies you need to:
ALIGNMENT.
Get faster results with less effort by developing organizational clarity and accountability.
ACCOUNTABILITY.
Develop a strategic advantage over your competitors and position your brand as a market leader.
ACCELERATION.
See your company's reputation and revenues soar as employees fulfill 100% of all promises.
Prepare to make the most of the four critical decisions facing every business leader:
Attract and keep the right PEOPLE
Become a magnet for A Players who are dedicated to your goals

Increase accountability and results
Create a truly differentiated STRATEGY
Clarify your core values

Discover your SWOTs and trends

Determine your 3-5 year key strategies to catapult your growth
Drive flawless EXECUTION
Learn and apply the Rockefeller Habits 2.0

Create a culture of accountability

Fine-tune processes to run without drama
Have plenty of CASH to weather the storms
Accelerate cash flow to fuel your evolution

Improve your sales cycle and make sure you are never short on cash
Learn how to accelerate profitable GROWTH using the Rockefeller Habits™.
The Four Decisions™ refer to the critical decisions that growth companies must get right to maximize their revenue, profit and time. This workshop will teach you tools for making the right decisions to drive business growth in the areas of People, Strategy, Execution, and Cash.
All participants will receive a free copy of Scaling Up by Verne Harnish.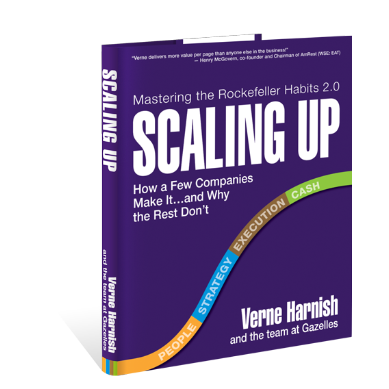 Sponsored by Bankers Trust

Gazelles International is your partner in growth.
Gazelles International is the premier coaching association serving companies poised for exponential growth. Our certified business coaches empower organizations around the globe to fulfill their unique success trajectories.
Cancellation Policy:
Cancellations made 30 days or more prior to event will receive a full refund. Cancellations between 8 and 30 days of the event will receive a refund for the paid amount, less a $100 per person cancellation fee. If your cancellation is made with less than 8 days before the event, we are happy to transfer your registration to another team member in your company. There will be no refund for cancellations less than 8 days before the event.
Here're what our CEO alumni have to say:
"I was in a YEO Forum with a guy who took his company from $7 million to $40 million; after hearing his repeated references to Verne Harnish, I finally attended the Rockefeller Habits workshop. Without ever going, I would still be running a mom and pop operation, and hating my job!"
~ Scott Nash, CEO, MOM's Organic Market
"Learning and implementing the Rockefeller Habits with Gazelles International tools into Taurus Group has made a huge difference in the clarity of direction, focus on the right priorities, improved communication within the business and faster execution. This has resulted in strong revenue growth, stronger cash flow and a very large improvement in net profit. I consider this a must for any leadership team looking to grow its business."
~ E. Wayne Bailey, Director, Taurus Group Limited, New Zealand
"Three years ago we began the process of evaluating our team each quarter under the guidance of our Gazelles International certified coach…Two years later, we can proudly say with confidence that these processes have made significant, measurable improvements in our company, our culture and our results."
~Heidi Piper Schultz, Owner & Vice President, Corwin Beverage
"Mastering the Rockefeller Habits is the best management book I've read. I love its concise format and practical advice on how to grow your company. I use the One Page Strategic Plan with my team every year to set our course as a company. I read the book for the first time three years ago and I re-read it frequently. "
~ Craig Falk, Owner, Craig Cares
"Recordsforce has been using Gazelles for a year and a half and we love it! It has made an amazing difference for me as CEO to have a real methodology for running my business."
~ Bill Becker, President, Recordsforce
"I spoke to a group of CEOs and told them they needed to attend a Rockefeller Habits workshop and if they did not love it I would pay for their attendance!"
~ Dwight Cooper, CEO , PPR Healthcare Staffing
"We attempted to apply the Habits by ourselves, but then we decided to sign up for a Rockefeller Habits workshop and started working with a certified Gazelles coach. The results have been phenomenal. As a result of our success, I now actually have the time to work on my business (and myself). Thanks to Gazelles for being a huge part of our success at P2P!"
~ Dan Rogers, President & CEO, Point to Point Transportation Services, Inc.
"Within the first hour of the Mastering the Rockefeller Habits workshop, I gleaned a better way to deal with my accounts receivables. I immediately implemented this information and as a result my receivables have dropped to under 25 days. The natural extension is the increase in cash flow allowing me to implement new projects faster than before."
~ Gregg Marshall, CEOm Corban Technologies
"Learning the Rockefeller Habits is the single best thing we have done as a company. It has led to complete company alignment, faster learning and numerous breakthroughs. More importantly, the process has allowed us to thrive despite being in an industry that has fallen almost 70% in the last number of years. I consider it a must for any leadership team looking to grow its business."
~ Jeff Booth, CEO, BuildDirect
Organizer of SCALING UP FOUR DECISIONS ™ WORKSHOP November 11th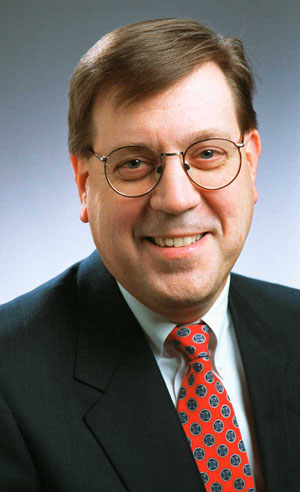 Doug Wick
Growth demands Strategic Discipline.  Since 1998 Doug Wick has been coaching small to midsized businesses. Doug owns and operates both American Business Dynamics and Positioning Systems. He has successfully coached over 300 owners and businesses, helping them to achieve success in growing, systemizing and preparing their business for sale/transition. He is a fully certified Gazelles Coach, and a former certified E-Myth Coach having completed their certification training in 2001. A former sales manager, general manager and radio station owner, Doug is particularly adept in leadership, management, marketing, and sales training disciplines.  His E-Myth coaching provided foundational structure on how to develop systems across the seven areas of management attention the E-Myth Mastery Program focused on: Leadership, Marketing, Money, Management, Client Fulfillment, Lead Generation, and Lead Conversion.  E-Myth is based on Michael Gerber's best selling business book The E-Myth Revisited, Why Most Small Businesses Don't Work and What to Do about It.  His Strategic Discipline Blog offers weekly insights into growing your small or midsized business. 
Here are just a few of Positioning Systems value propositions…
1.     We guarantee measurable success
2.     We use only world-class coaching models such as the Rockefeller Habits, E-Myth, Topgrading, Good to Great, Bringing Out the Best in People, and Switch.
3.     We promise increased cash flow, increased profit, increased valuation and increased time for clients who follow the strategic discipline principles
4.     Positioning Systems LLC is the industry leader in delivering the tools of strategic discipline
5.     We have a verifiable track record of 100s of coaching successes and will apply that experience with unrelenting commitment to every client regardless of size
Doug has spoken at industry events and 20 group meetings. His websites offer a download of his White Paper "Top Grading, Was Michael Gerber Wrong?"
He is a graduate of the University Wisconsin Oshkosh with a BS in Speech (radio, TV, film emphasis) and a minor in Journalism. He is past contributing member to the Cedar Rapids Chamber of Commerce in the New Member Advisory Board and CEO Roundtable, and is active as a basketball referee in Girls and Boys grade and high school basketball.