Description
San Francisco Bay Area IEEE Nanotechnology Council
2017 & 2014 Nanotechnology Council Outstanding Chapter (world-wide) 2016 & 2014 IEEE Outstanding Chapter (USA)
http://sites.ieee.org/sfbanano
Tuesday, August 20, 2019
11:30: Networking, Pizza & Drinks;
Noon -- 1pm: Seminar
Please register on Eventbrite before 8 PM on August 19
Walk-In attendance is welcomed but discouraged
Please assist us in our event planning!*
If you decide not to attend... - please cancel reservations by 8 PM on August 19 **
Job Seeker Assistance at this event (scroll down)
Location:

EAG Laboratories;
810 Kifer Road, Sunnyvale
(Parking: on street or in parking lot behind EAG)
Recent Progress in Carbon Nanotube Logic Technology
ABSTRACT:
Tremendous effort has been made in exploring novel channel materials to complement silicon for future nanometer-scaled transistors. Among the viable options, carbon nanotubes (CNTs) are a potential candidate due to their high mobility and injection velocity despite their ultra-thin body thickness of 1 to 2 nm. Although carbon nanotube field-effect transistors (CNFETs) enable high-performance and energy-efficient digital systems, there are challenges that have yet to be solved.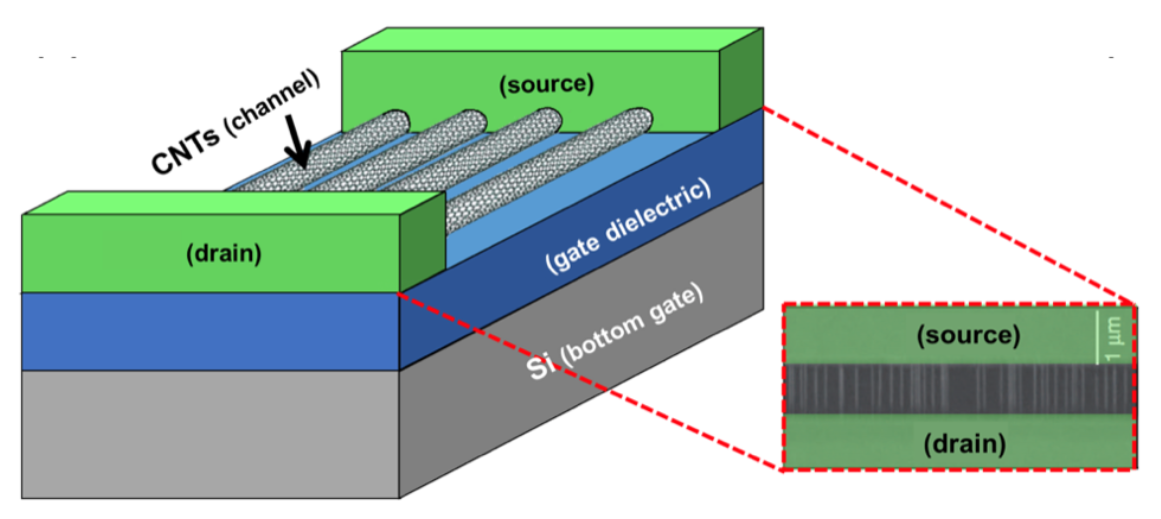 In this talk, I will review the significant progress that has been made in recent years which has brought us closer to realizing the full benefits that the CNT technology promises.
SPEAKER: Rebecca Park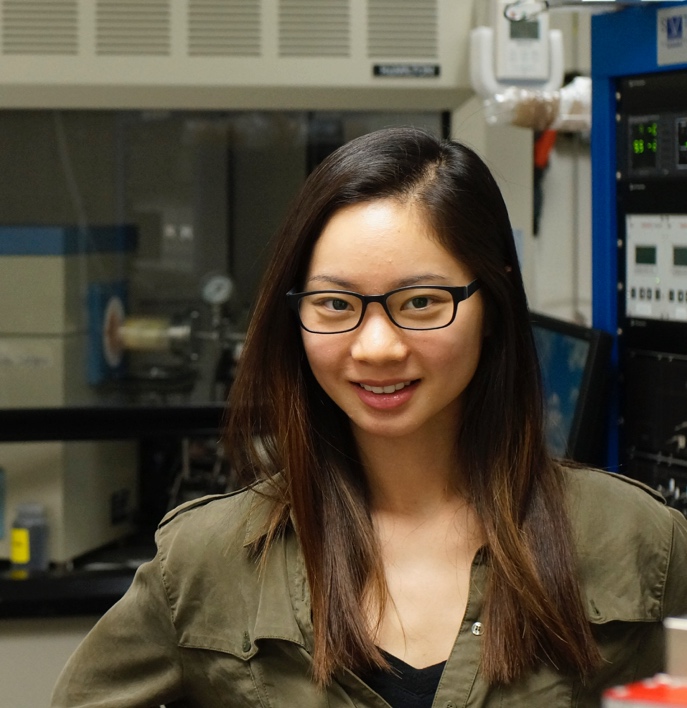 Stanford University
PhD candidate
BIOGRAPHY:
Rebecca Park received her B.S. from Cornell University in 2013 and is currently a Ph.D. candidate in Electrical Engineering at Stanford University, under the supervision of Professor H.-S. Philip Wong, co-advised by Professor Subhasish Mitra.
Her current research interest is in the development of high-performance and energy-efficient nanoelectronics, in which she has focused on carbon nanotube-based FETs.
Rebecca is a recipient of the Intel/SRCEA Masters Scholarship (2014-2016) and the Intel/SRCEA PhD Fellowship (2016-2019). Her internship experience includes working in the Science & Solutions team at IBM (2017 summer) and in the Flat Panel Displays team at Apple (2018 summer).
If you have questions or problems with your registration, please contact LincolnBourne@gmail.com
Job Seeker Assistance at this event:
In response to recent new layoffs, and continuing concerns for people seeking employment,
SFBA Nano is offering assistance to job seekers.
1. A table with CVs/resumes available for people to pick up, and
2. An "Announcement Slide" which will be projected during the initial networking session
Job Seekers:
1. Bring copies of your resume for distribution & display on the resume table.
2. Send a one-line description of yourself, to be displayed on the "Announcement Slide" (described above in item 1).
Example, "Dr. Non Sequitur, over 35 yrs experience in Circular Arguments; seeking Marketing position"
Send your one-line description by August 18 to:
Please feel free to forward this invitation to any of your own colleagues who may be seeking jobs.
* Please help us manage our event planning. When we have many walk-in attendees, it is difficult for us to order the proper amount of food for lunch.
** Tickets cancelled by 8 PM on August 19 will have payments refunded