1950's drive-in diner with food, live music and an outdoor night market
About this event
Toronto's one and only drive-in diner experience is returning for one more weekend!
The Dusty Star Diner is an immersive experience as a nostalgic recreation of a 1950's drive-in diner with carhop roller skate servers! Come with your car or reserve a picnic table with your friends and family for greasy spoon style comfort food and fun.
MUSIC
This time with a live 1950's rockabilly band, "The Ichi-Bons", and other 1950's style tunes when the band is not on.
FOOD
Voted as Canada's #1 Food Truck, Fidel Gastro's street food company serves tasty diner-style fusion nosh and has been featured on several television shows! See working menu below.
BEER
Mascot Brewery is a delicious local brewhouse that makes a diverse and fun selection of beers for all people.
MARKET
With various vendors ranging from vintage clothes and jewelery, etc. - come check a small handful of unique offerings and support local artisans, craftsman and small businesses.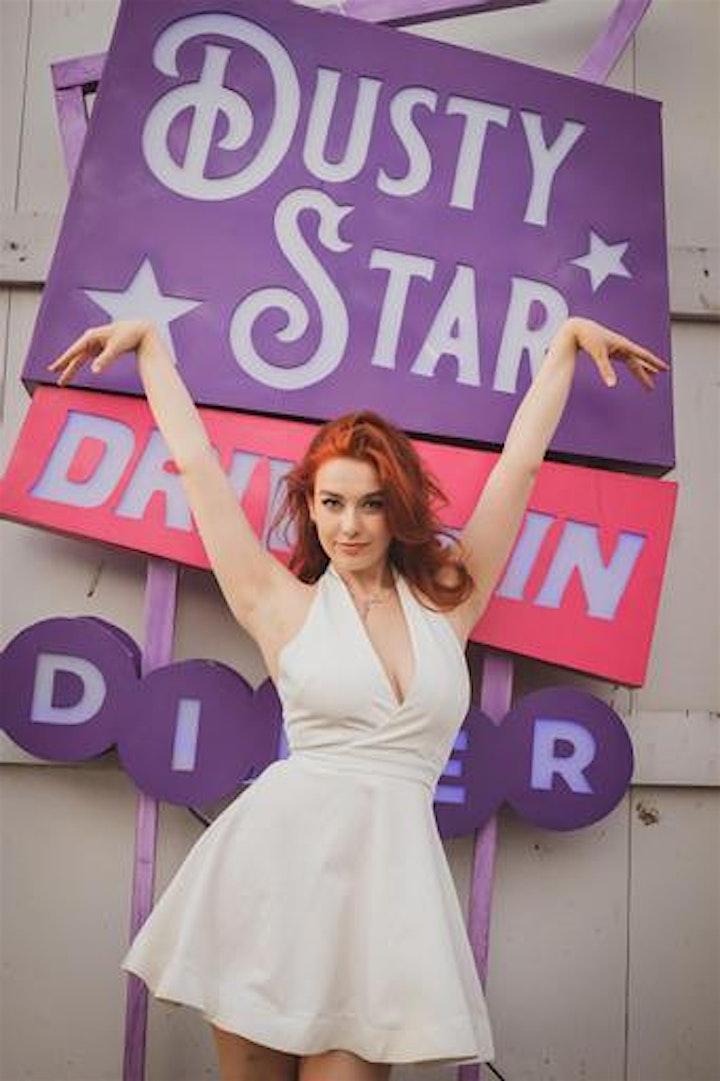 -Where?-
37 Advance Rd #105, Etobicoke, ON M8Z 2S6 (Near Kipling station!)
WorkCo is an emerging new creative cluster of indie businesses and unique workspace in EtobiCo in The Assembly District, South Etobicoke.
-When?-
September 24th-26th, 2021
FRIDAY: 630pm-10:30pm
SATURDAY: 630PM-1030PM
SUNDAY: 4PM-8PM
-Prices?-
$28 per car - reserves your car spot. 2 people minimum. Can have as many people in vehicle as are seats/legally allowed. (Designated driver must wear special wristband.)
$28 per picnic table - reserves your table. 2 people minimum, 6 people per table maximum.
-1 hour per time slot at each car or picnic table- However, please stay longer to go to the bar, enjoy the music or walk around at our market after.
$8 per walk-in only tickets - No reserved seating. Enjoy the live music, bar and night market!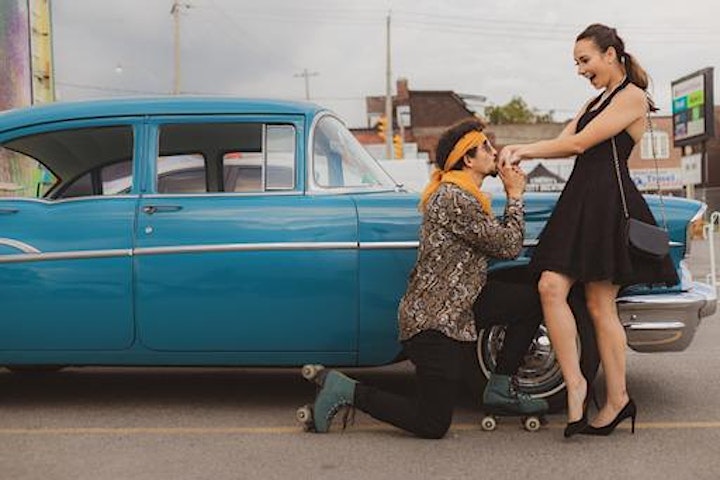 Notes, Rules, Regulations + Fine Print:
-Parking lot is at the back, behind Mascot Brewery.
-Debit and Credit use are preferred and encouraged!
-$28 is for your whole table or car. Not per person. If all six people come it's under $5 per person.
-Tickets are non-refundable, but are transferable.
-Regular parking is nearby for cars when they are done their slot or for picnic table goers.
-At least one food purchase is mandatory as this is a diner experience.
-No drinking and driving. Designated drivers will be given a special wristband and not served more than once.
-No personal alchohol or drugs brought into the event.
-1 person may not sit alone at a picnic table or in a car. Minumim of 2 people per table or car and maximum of 6 per table.
-Everyone must show up together on time for reservation as slots are time sensitive.
-Masks should be worn while walking around vendors, however not in cars, tables or at bar while drinking. Please try to safely social distance.
-This event could be cancelled due to COVID for any reason or if rules or regulations change and ticket holders will be given a refund.
-This event is kid-friendly and fun for the whole family, however children or minors are not allowed at the bar. No underage drinking. Everyone will be ID'd.
-$28 reserves the spot for your crew, however food and drinks are separate.
-We would like to have more events however so far this is what we have, so please try to come while we are running!
-Tickets are not interchangeable within different days. Friday is for Friday - etc.
-All of our servers, vendors and staff will practise COVID safety protocols.
-This event is wheelchair accessible.
-This event is rain or shine, except in the chance the parking lot floods. There will be a tent for the picnic tables.
-Due to the pop-up nature of this event, items are subject to change like menu, etc.
-There may still be a line to get in, and a wait for food due to event volume.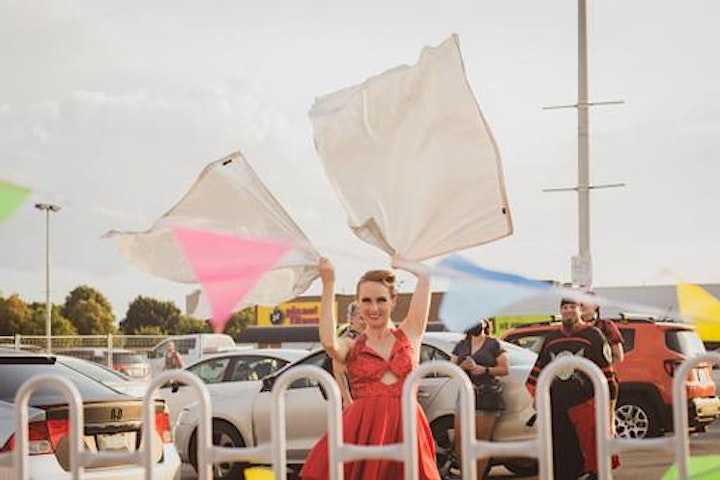 - -
Menu Preview*
Fidel Gastro
Honey Mustard Fried Chicken Sandwich: Buttermilk brined boneless skin-on chicken thigh, house made honey mustard sauce, pickles, vinegar slaw and ranch - $14+hst
Double Smash Burger: Two all-beef patties, American cheese, pickles, chopped onions, special sauce. -$12+hst
Pad Thai Fries: Fries tossed in our famous spicy house-made Pad Thai sauce, topped with bean sprouts, cilantro and a wedge of lime - $10+hst
Regular Fries: Classic fries with ketchup - $7+hst
Jerk Brothers
Jerk Chicken Burrito: Burrito stuffed with tomato, lettuce, rice, corn, black beans, jerk chicken, cheese, salsa, spicy mayo - $14+hst
Jerk Chicken Poutine: Fries smothered in gravy with cheese curds and jerk chicken - $14+hst
Jerk Chicken Plate: Seasoned meat with rice, peas and coleslaw - $14+hst
Fish & Chips: Spicy breaded cod deep fried with fries - $14+hst
Fish Sandwich + Fries: Spicy breaded cod on coco bread topped with creamy slaw, cheese and house sauce - $14+hst
Beef Patties: $3+hst
Jerk Fried Chicken Sandwich $14+hst
*Menu items subject to change. No modifications permitted by the food vendor unless for allergies.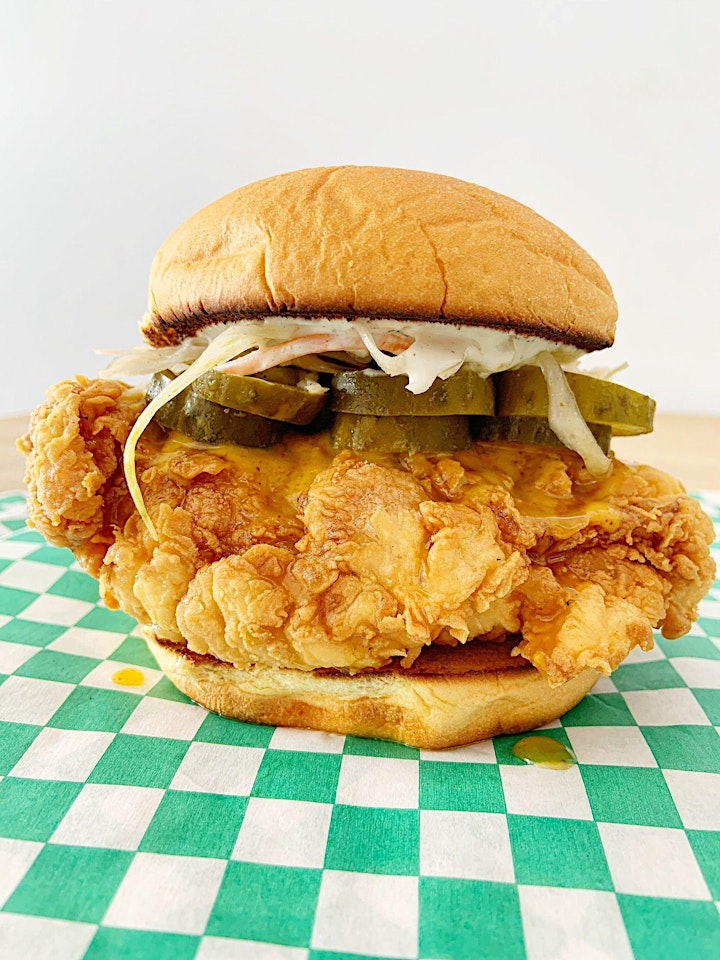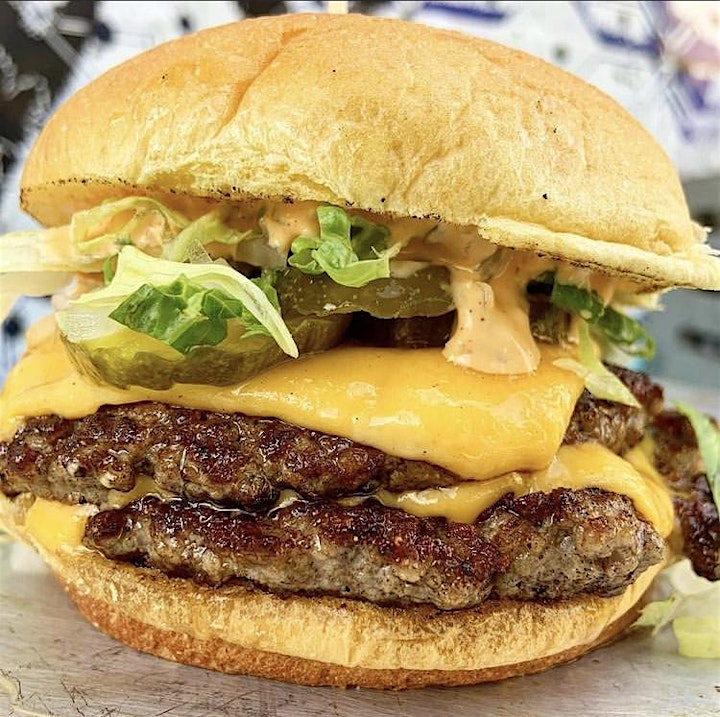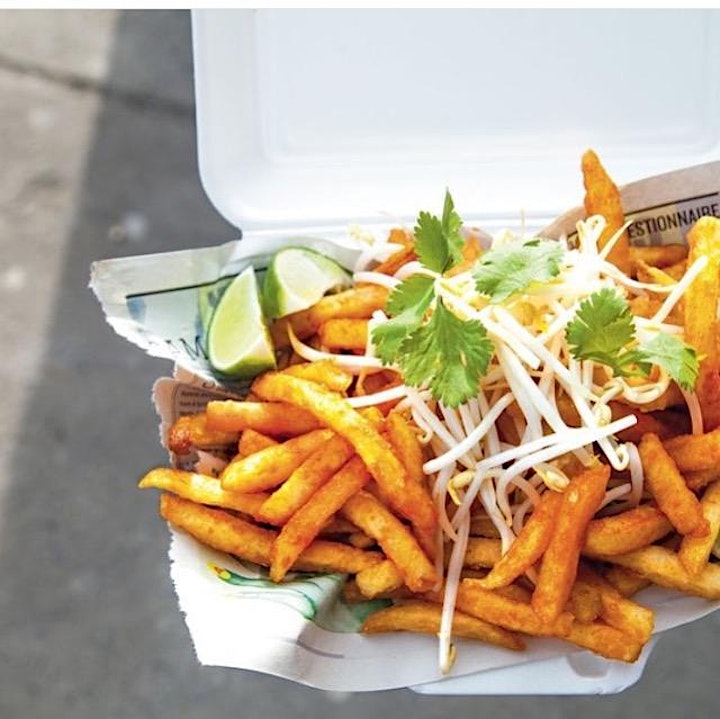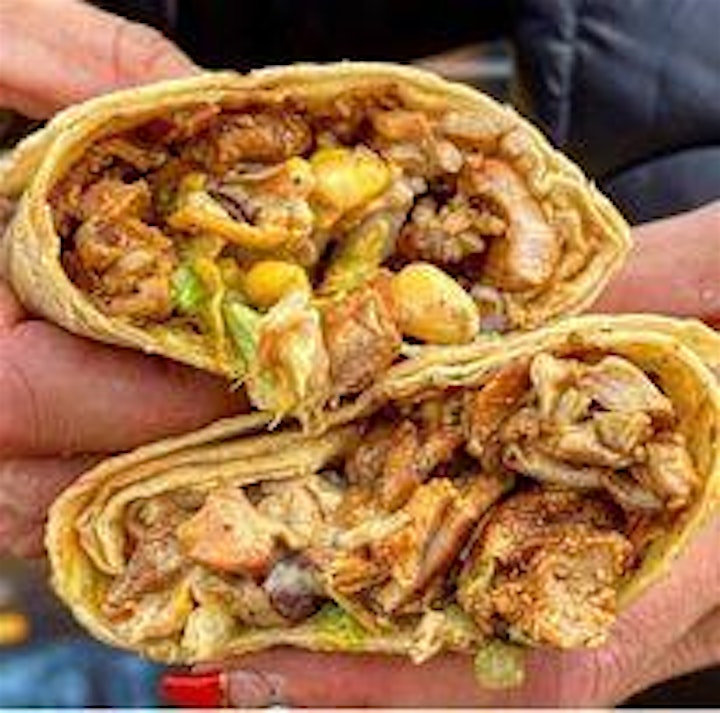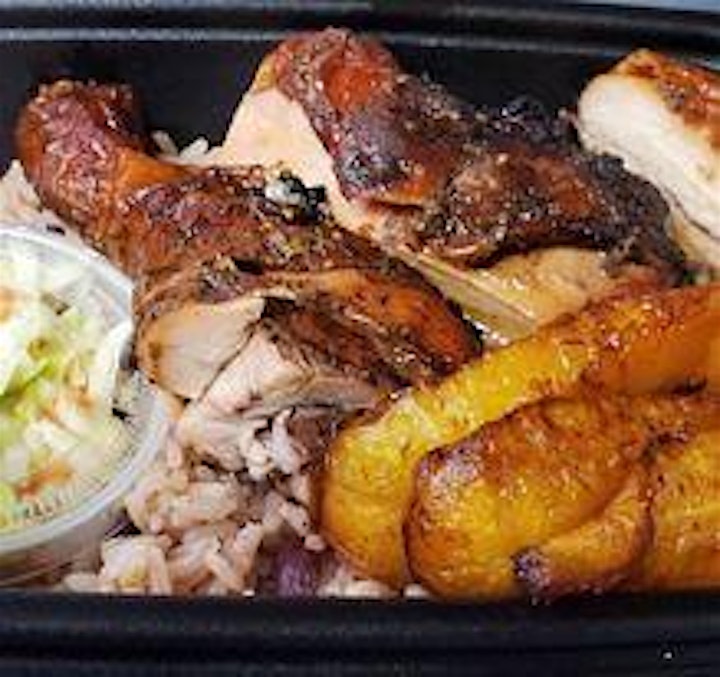 Organizer of Dusty Star Drive-In Diner