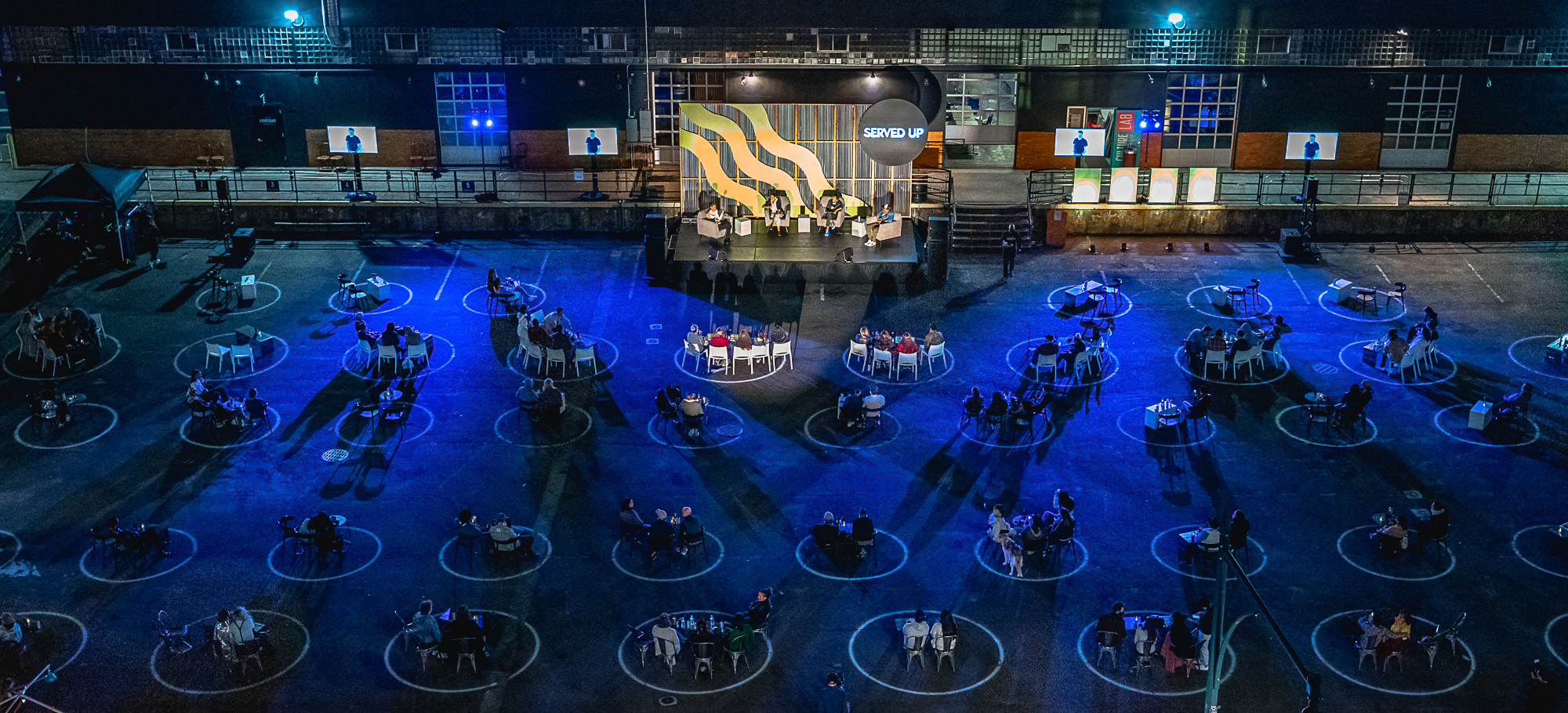 Events Industry Report: The Latest In-Person Reopening Updates
Eventbrite's Events Industry Report is designed to keep event creators like you informed on the shifting landscape of events during the COVID-19 pandemic. Making sense of what's allowed, and where, can be complex for event organizers as regulations for in-person events are constantly changing.
To help, we're highlighting some of the most novel and noteworthy events industry reopening updates throughout the country (and the globe) — along with tips from our blog. The report will be updated again on Sept. 15.
This report is provided for general information only and is not medical, legal, or professional advice. Consult your specific state and local government sources for the most up-to-date guidance to ensure compliance with all applicable laws, regulations, and orders before hosting in-person events.
Sept. 15, 2021:
Noteworthy developments for events industry professionals
Here's what to know about recent pandemic-related developments:
Last week, President Joe Biden announced a

six-part plan

to help combat the coronavirus — his most aggressive push against it yet. His sweeping actions require millions of Americans to get vaccinated; all businesses with 100 or more employees must either mandate vaccination or implement weekly testing. The Biden administration is also urging stadiums, concert halls, and other venues that host large events to require patrons to show proof of vaccination or a negative COVID-19 test.

This week, the National Independent Venue Association (NIVA) announced a partnership with Bindle, an app that securely stores COVID-19 test and vaccination records and aims to help simplify admission into venues with COVID-related entry requirements. "It's clear that vaccinations are the ticket out of this pandemic, and the way to gather again safely," NIVA Executive Director Rev. Moose said in a statement. "We've made arrangements to ensure our members will get access to this health verification technology at a fraction of the cost, thanks to our once again coming together as an industry."

The National Independent Talent Organization is sharing its focus going forward, after spending much of the pandemic fighting for economic relief for talent agencies and management. "Rather than being satisfied that we implemented a grant program that helped save a large swath of independents, it's time we double-down and refocus our collective attention on other looming issues that are threats to the way we do business and—indeed—our very existence,"

executive board president Frank Riley posted on Instagram

, alluding to the need for more widespread vaccination. 
Managing COVID-19 event restrictions
Here's how venues and creators in the events industry are safely operating their businesses.
Regional events industry regulations
Here's a breakdown of what's happening with events industry reopening rules and restrictions in different regions across the US as the Delta variant triggers new protocols:
New
York
The Metropolitan Opera is racing to reopen,

according to The New York Times

. The opera house closed on March 12, 2020, and is now resuming performances, which leaves staffers with little time to prepare. "I would love about six months," Tera Willis, who oversees the company's wig and makeup department, said. "We have six weeks." The Met is enforcing a strict vaccination mandate for its staff, and in order to ensure proper distancing between performers and audience members, the first two rows of seats in the auditorium will be blocked off through the end of the year.

On Monday, the Metropolitan Museum of Art hosted its biggest red carpet event, the annual Met Gala. Ahead of the event, president and chief executive Daniel Weiss

talked to TIME

about how officials would ensure it was safe for attendees. For one thing, only about 400 people were invited; usually, the event is 30% to 40% larger. Proof of vaccination was required from all attendees. "It is not an honor system," Weiss said. "You need both a vaccination and a negative test, and you need to wear a mask most of the time. … And that's true for everybody."
California
West Hollywood will require proof of vaccination for most indoor facilities, including theaters and other entertainment venues. The mandate does not apply to people under 18. The new rules "should reduce the risk of spread and transmission … while allowing businesses to remain open without having to limit capacity or close,"

according to the order

.
Illinois
One of Chicago's biggest food events, Vegandale, refused to require proof of vaccination or a negative COVID-19 test,

Eater reports

. The event, which took place Sept. 11, was expected to draw 18,000 people. Three food vendors pulled out of the festival due to the policy: Liberation Donuts; Pie, Pie, Pie My Darling; and Vagabond Vegan Club. The vendors told Eater that Vegandale organizers "weren't asking for vaccine proof because they claimed the vaccine is not vegan." Marc Bannes of the Vagabond Vegan Club said he was frustrated with the event's policy. "I'm only interested in working with people who I think are doing the right thing," he said.
Texas
The Austin Arts and Music Festival announced that the event

has been canceled

this year due to COVID-19, but organizers promised ticketholders access to future events. The festival had been planned for Sept. 25-26. Several other Austin festivals were also recently canceled, including the Pecan Street Festival, Bat Fest, and Austin Pride. Meanwhile, the City of Austin updated their protocol for special event permits and now requires organizers to complete an enhanced version of a health and safety form.

The Austin City Limits Festival, which is scheduled for October,

has not yet been granted permits from the city

. However, spokesperson Bryce Bencivengo said that's not unusual, noting that ACL's 2019 permit wasn't approved until Sept. 26, which was eight days before the festival opened. "We're going to work to give people some certainty in the coming weeks, but right now, we're still evaluating all events that are happening in the community that require a permit and understanding the impact both on the community and public health and the health care system," he said.
International events industry insights
Here's a look at what's happening with events industry reopening rules — and pandemic developments — worldwide. 
Britain
Following massive public outcry

, Britain has canceled plans to require vaccine passports for entry into public spots such as concert venues, nightclubs, and stores. The passports have drawn criticism about opening the door to digital surveillance and compromising people's privacy. Health officials did not rule out the possibility of using passports in the future.
Denmark
Denmark, where more than 80% of people are vaccinated, has

lifted

all COVID-19 restrictions

—

making it one of the first European Union nations to do so. As of late last week, people entering nightclubs no longer have to show proof of vaccination, which had been one of the last safeguards in place. The Danish government no longer considers the coronavirus "a socially critical disease," though officials have said they will reinstate restrictions if necessary.
Events industry inspiration and further reading
Eventbrite's blog is full of resources and tips that can help event creators like you navigate the return to in-person events — or master your approach to online events. Here's what's new:
Eventbrite lets you integrate your event with the best event listing sites to make it easier for you to reach new audiences easily and seamlessly.

Here's how

.

How can virtual video events be better? Just ask mmhmm. Learn how you can get a

free premium three-month trial

to the virtual events platform.

Consult this

guide to event marketing

for new strategies, ideas, and examples to up-level your marketing efforts. 
For more resources on staging in-person events during the pandemic, consult Eventbrite's COVID-19 Safety Playbook for Events.
For previous versions of this report, read the archives here.