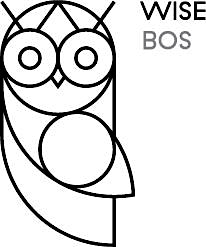 WISE-Boston
Women Investing for a Sustainable Economy (WISE) is a global community of women contributing to the ESG* investment industry with the purpose of connecting, deepening relationships, learning and sharing expertise. Our collective aspiration is to lead ESG investing into the mainstream and to do it with fun and camaraderie. WISE members commit to "take the call," ready and willing to support one another.
Founded in February 2012 in New York City by Lori Choi, Lily S. Trager and Eva Zlotnicka, WISE is based in New York City, with local chapters in Boston, Washington DC, San Francisco, Toronto, London, Philadelphia, and Los Angeles. Each chapter is run by committed Chapters Leaders and works with community members to convene monthly gatherings in homes, offices and sometimes public spaces. WISE events are organized around specific interests and themes and/or to feature external speakers, such as mentors and industry leaders. WISE currently includes more than 800 contributing members representing ESG catalysts across the investment ecosystem. These catalysts include public and private asset managers, wealth managers, investment consultants, investors, analysts, data providers, NGOs, academic institutions, and more.
The WISE-Boston Chapter is proudly led by Lindsey White, Marie Riley, and Smitha Das. Please email them at wiseboschapterleaders@gmail.com regarding membership inquiries and/or other inquiries related to the WISE-Boston Chapter. Please contact wisefounders@gmail.com with your ideas on how to further develop the global WISE community.
*We use the term ESG as a way to represent environmental, social and governance related investing approaches including: sustainable, responsible, impact, mission-related and beyond.
Sorry, there are no upcoming events