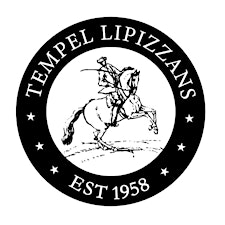 The Tempel Lipizzans
Located in Old Mill Creek, IL on the property of Tempel Farms, Tempel Lipizzans is a full time dressage training facility in which experienced trainers adhere to the standards of training established hundreds of years ago in the classical schools of Europe. 
The mission of the Tempel Lipizzans is today as it has been since 1958; to promote classical dressage and the Lipizzan breed in the United States through a careful breeding and training program. Our on site public exhibitions and behind-the-scenes tours serve to educate on the history of this classical art through the beauty of synchronized movements, the harmony of partnership between horse and rider and the impressive athleticism and training of the airs above the ground, or haute école movements. The Lipizzan breed is now considered an endangered domestic animal with numbers of less than 8,500 worldwide. 



Tempel Farms • Old Mill Creek, IL
$15 - $25