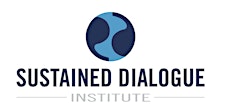 The Sustained Dialogue Institute
The Sustained Dialogue Institute helps citizens around the world to transform their conflictual or destructive relationships and to design and implement sustainable change processes.
Globally, SDI runs dialogues between the United States and Russia, as well as in the corporate sector, communities, workplaces, and on college campuses, where, right alongside their college courses, we train young professionals in the vital skills of conflict transformation and peace. SDI is led by our Board under the leadership of Chair Dr. Saunders. SDI's President is Mark Farr. Our Advisory Board includes President Jimmy Carter, Henry Kissinger, Dorothy Cotton, James Baker lll, and Frank Carlucci, among others.
Sustained Dialogue, a five-stage public peace process founded by Hal Saunders (former US diplomat and key drafter of the Camp David Peace Accords), was adapted by Princeton students 10 years ago. Now on over 60 campuses with thousands of students and alumni, SDCN builds the capacity of students, administrators, and communities to create inclusive environments through a proven dialogue-to-action process.