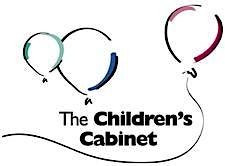 The Children's Cabinet Web-based Trainings
Since 1985, The Children's Cabinet's mission has been to keep children safe and families together by providing services and resources that address unmet needs through a unique and effective cooperative effort between the private sector and public agencies in Nevada. We offer a wide range of community programs to address the needs of children and their families in our community. To learn more about the Children's Cabinet, visit our website at www.childrenscabinet.org.
Our online training classes are available to help early childhood professionals complete their required annual training hours and enhance their knowledge and skills to provide high-quality care for Nevada's children. This platform is used for statewide web-based training courses and require registration on both Eventbrite and GoToTraining.
For questions about online classes or registration, please email Liz Roldan at eroldan@childrenscabinet.org (Northern Nevada) or Tiffany Durazo at tdurazo@childrenscabinet.org (Southern Nevada)