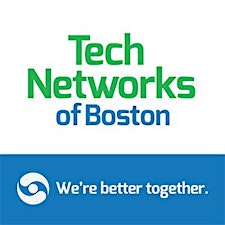 Tech Networks of Boston
Tech Networks of Boston helps mission-based organizations in Greater Boston enhance their effective use of information technology. Our services include IT strategic planning and assessment services, IT services management, project management, data integration, software development, web design, systems engineering, training, deskside support, and 24/7 support services including end-user support, remote server monitoring and emergency onsite service.
In addition to providing IT Services, Tech Networks of Boston engages with nonprofits in the Boston area. Our initiatives include our Roundtable events and our IT Community of Practice. These groups provide nonprofit professionals and consultants with networking and professional development opportunities.
TNB is also a leader in service to the community. We contribute financially and through hands-on work. Our partnerships include talent development with the Shriver Job Corps, protecting our climate with the Climate Action Business Association, and promoting nonprofit fundraisers through our Boston Charity Events newsletter and website. Participating generously and responsibly in our local, business, client and world communities are a core value of TNB.

Tech Networks of Boston is a Massachusetts Benefit corporation and a Certified B Corporation, underlining our commitment to serving triple bottom line values of "People, Planet, and Profit". Our mission is to enable organizations to use innovative and effective tools to serve human needs.
Sorry, there are no upcoming events