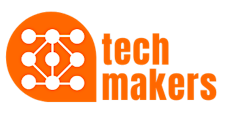 Tech Makers Amsterdam
We are Tech Makers Amsterdam,
A start-up community to CONNECT, INSPIRE and EMPOWER like-minded humans. We contribute to the development of technology that delivers a real impact and make a difference to people.
We build more personal connections in the tech ecosystem, share inspiring knowledge and insights while supporting each other in an open and friendly environment.
Sorry, there are no upcoming events