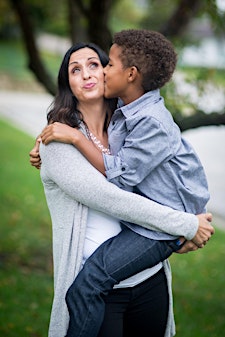 Stefanie Joseph - Empower Self. Build Community. Create Connection.
Through the many paths of my life, I have finally found my home. Ironically, or maybe not so ironically, the home I have found is within myself.
The word that comes to mind is FREE!
Free from living 

MY

 life as others have expected me to live.
Free from all of the stories that I and others have told me about me.
Free from the expectations that others have placed upon me.
Free from the bonds of judgment by others and myself.
Free to reinvent myself.
Free to be authentically me.
Free to assist others in finding their own path.
All that we ever need is already inside us, it may simply be locked up in story boxes that we have created or allowed others to create for us. So where do you go from here? How do you access all that is within you?
You've come to the right starting point. I am not the person that will simply tell you what to do or give you all the answers; this would lead you down the same path. I guide you to returning back to your home, giving you permission to release those stories and allow you to bring out your true authentic self. I work with you and provide tools to access your own answers, because you are the only person that knows what is best for you.
I welcome you to this awakening. I am excited to be on the journey with you. I invite you to explore, find what resonates with you and leave behind what doesn't serve you and most importantly, find you again!