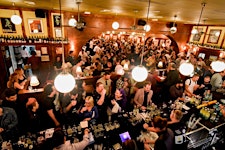 Spanton Media Group
Spanton Media Group has been leading the way in the Australian market with its publications and events dedicated to the bar industry. For 20 years we've been hosting the leading tradeshows, tasting events and the annual Bartender Magazine Australian Bar Awards which is in its 19th year and considered the Oscars of the Aussie bar industry.
Spanton Media has been publishing the voice of Australian bartenders, Australian Bartender magazine, since 1999, marking the 20th year of the country's leading magazine for bartenders.
In 2015 we launched  Indie Spirits Tasting dedicated to the boom in the local and international craft spirit market. Now this event has expanded and in 2019 it will be held in Melbourne, Perth, Brisbane and Sydney.
We also have a dedicated event for whiskies - Whiskey Roadshow - which will be in its third year this year and forms part of  Bar Week each year.
Our flagship event - Sydney Bar Week - is a five day festival each September with over thirty events dedicated to the bar business. www.barweek.com.au
Our online presence is well established with a dedicated website - australianbartender.com.au,
Sorry, there are no upcoming events