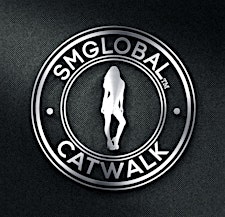 SMGlobal Catwalk
SMGlobal Catwalk is the Registered Trademark of an International Fashion Corporation which produces Fashion Shows & Events in several Fashion Capitals of the world; Publishes an International Fashion & Lifestyle MAGAZINE (Print & Digital); hosts an Online TV Channel; offers Model Management services; and a Training Academy for the Fashion & Apparel Industries.
SMGlobal Catwalk was founded in NYC, USA but has quickly expanded to offices in London, Paris, Milan, Dubai and Dallas, TX.  We bring together global Fashion & Accessory Designers; Models; Hairstylists, Make-up Artists, Photographers & Media to produce shows in many fashion capitals of the world.
SMGlobal Catwalk was founded by SAMINA MUGHAL who is an Award-Winning International Fashion Designer and the Executive Producer of "SMGlobal Catwalk". Samina is a veteran of the Global Fashion Industry and her Clothing Brand is successfully selling in Department Stores and Boutiques around the world.
FASHION SERVICES include:
Fashion Runway Shows in New York, London, Paris, Milan, Dubai & Dallas

Vendor Trade Show opportunities

Print and digital advertising solutions.

Magazine editorials & advertising

Photography services

Video production
FASHION TRAINING ACADEMY: 
Designer Training Classes:

Apparel Design

Technical Design

Model Training Classes:

New York; London & Dallas
COMPETITIONS:
TOP DESIGNER Competition

TOP MODEL Competition

 
PHILANTHROPY: 
SMGlobal Catwalk is a brand that cares, and we use our resources to help those less fortunate.  Supporting: Relief SMGlobal FOUNDATION Inc. (501c3 CHARITY) where Fashion Meets Philanthropy. 
This is our way of giving back by Helping Women and Children around the world lead better lives through Education, Training and Empowerment funded through Global Fashion and Modeling events. 
A percentage of the proceeds from our events is donated to various charities that we support.
One of our big initiatives is to make dreams come true for Stage 4 Cancer Survivors as they are given the opportunity to get dressed up and model on our Catwalk during NY Fashion Week and our DALLAS Gala. This opportunity means so much to them and their families with memories that are cherished forever. Something they look forward to and a relief from their illness for one day.
Grow your fashion brand with our trending Fashion Marketing & PR strategies. 
Let us exceed your expectations with our award-winning TEAM; Events; Services; Social Media Marketing; Strategic Partnerships; Event Planning; Publicity & Marketing Strategy.