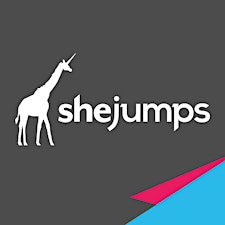 SheJumps
The mission of SheJumps is to increase the participation of females in outdoor activities. 
Everything we do is mission-based and is designed to create opportunities to Jump In, Jump Up, and Jump Out. This is your chance to get involved with the life you've always dreamed of—and share the one you're living—with females in your local community and all over the world! We are here to create and share the new 'cover girls;' the new inspiration of what it means to 'jump' to reach your highest potential.

SheJumps was co-founded by Lynsey Dyer, Claire Smallwood, and Vanessa Pierce in 2007.