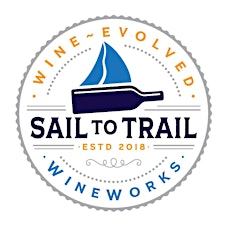 Sail to Trail WineWorks
Sail to Trail WineWorks
is
the
premier urban winery on the Eastern Seaboard. No intimidating sommelier speak. No questioning what constitutes good or bad wine. No need for Alexa to chime in on your next purchase. We recognize that NOBODY has time for that.
Thanks to our industrial roots and vineyard vibes, we're bringing edge and inclusion to the wine industry by slashing the snobbery and doing the complicated work FOR you to ensure we're curating and bottling the very best varietals from across the globe.
We believe that a great grape is a great grape. Whether it's raised in Blue Ball Delaware, Funk Nevada or Buttzville New Jersey, we don't discriminate. That being said, most grapes don't end up in our bottles – hey, not everyone gets a trophy. But, when we do uncover the over-achievers, we bring them to the table to enjoy at your leisure.
Sail to Trail WineWorks • Worcester, MA
$49