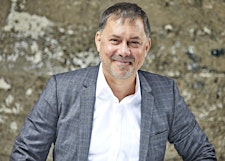 Raman Frey
"We would like to build a future that works for everyone, where biodiversity is rebounding, where people see their role as magnanimous stewards of wealth, not just looking for ways to indulge."


For the last eighteen years, Raman Frey has started businesses with friends and served as an advisor or board member at a variety of organizations, including YBCA, Epicenter Arts and a host of tech startups. As an event producer, public speaker, moderator and interviewer, Raman thrives off improvisation. He loves real civil discourse amongst people with opposing points of view.


Raman was a founding partner of The Bureau, a benefit corporation, advisory and startup accelerator operating at the intersection of blockchain technologies and ESG (environmental, social and governance) impact.


In January, 2019, Raman took one month alone in a yurt near Yosemite to write the first draft of his book manuscript, tentatively titled Mount Commerce: Beginnings of Incentive System Design. Incentive System Design is thinking differently and comprehensively about how we shape our own and one anothers' behaviors and designing systems that guide those behaviors in desired directions, particularly our choices as participants in an economy.  ISD seeks to propagate greater human equality, restrained production and consumption, regeneration and equilibrium in natural systems at scale.  


Raman is also the founder of Good People Dinners, a Bay Area community focused on meaningful conversations, usually over food and drink. These dinners, corporate salons, overnights and retreats bring together professional chefs and fascinating speakers on a wide range of topics. GP Dinners has operated for 7 years, producing over 200 events and counting.


AH Global, an agency offering its clients comprehensive online conversation marketing campaigns, recently made Raman a partner, overseeing social media influencer outreach.


His writing has appeared in the Harvard Business Review and other publications. He often posts essays and interviews to Medium. On a recent episode of What Comes Now, Raman discussed blockchain and community building with host Rosie von Lila. On the Wisdom Labs podcast Wise@Work, he discusses the idea of a do no harm ethos for entrepreneurs and many of the ideas from his forthcoming book.


Raman loves time in nature, mountaineering and scuba diving. He's an amateur chef who hosts dinners for friends at his home as often as possible.