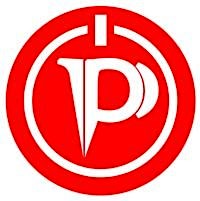 Professional IT Occupational Network (PITON)
Professional IT Occupational Network (PITON) is a registered non-profit organization that empowers IT professionals for maximum performance and achievement through networking, creating synergy and supporting one another through mentorship and knowledge sharing.
We do this through encouraging members to deliver speech on professional topics of their choice, networking and sharing success stories.
 The speeches fall under following categories:
- All IT domains and Cyber Security
- Professional Development for advancing in business or achieving career goals
 Visit our website at www.piton.ca for more information and find the meeting agenda.
Register at following URL to become a member and receive a coupon for free registration: https://www.piton.ca/join
Paid members can volunteer to speak if have a topic in mind.
One voice has very limited impact. Together we become a stronger voice in our society.
Follow us on Instagram: @piton_group
#CyberSecurity #careeradvancement #careertransformation #successstories #networking #mentoring #supportivegroup #ITprofessionalgroup #cissp #CISM