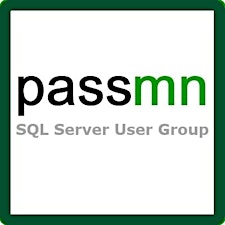 PASSMN
As a part of the global PASS organization, the Minnesota SQL Server User Group (PASSMN) serves the Minnesota SQL Server community. PASSMN is a forum to exchange knowledge and ideas to better understand, develop, implement and support existing and future SQL Server technologies. Our technical sessions provide a professional, fun and educational environment for all levels of expertise and areas of interest.
If you're interested in becoming part of PASSMN, please take a moment to register. By registering with the site, you'll be notified about upcoming events along with any changes to the standard schedule. You will also have access to all of the features and benefits of being a member of the strongest SQL Server user community in Minnesota.
We are committed to providing the best SQL Server content in the Twin Cities and surrounding area. If you have any suggestions for the group, or if you are interested in presenting, please contact us! We value all feedback and will continue to strive to meet the highest standards.
Sorry, there are no upcoming events