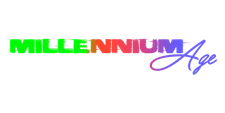 Millennium Age
Click here to subscribe to our text messages.
Millennium Age is a premiere Lifestyle Event Production Agency. The Millennium Age priority consist of producing high quality silent party events of all magnitudes.

The Millennium Age team possesses a group of dedicated individuals who work endlessly to ensure that the vibes are right and that attendees have the time of their life while they're dancing at at silent party.
Millennium Age continues to grow in our homebase Los Angeles, California. We're taking over many new cities such as Seattle, Milwuakee, Columbus, and Orlando, West Palm & Tampa! Keep an eye out for Millennium Age Silent Parties! There's a Silent Party coming to a city near you!