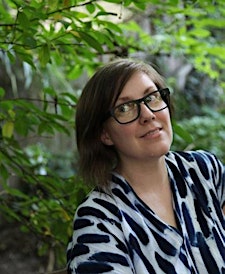 Mandy Greer
Mandy Greer is a multi-disciplinary artist who creates heightened narrative space through fiber-based installation, photography, performance, film and community-based action.
Her work has been exhibited nationally and internationally at Centro di Cultura Contemporanea at Palazzo Strozzi, Florence, Italy; Cathedral St. John the Divine in NYC; Museum of Contemporary Craft, Portland, OR; Aqua Art Miami; Bellevue Arts Museum, Seattle Art Museum, Henry Art Gallery, and Frye Art Museum, Seattle, WA. Mandy has received numerous awards including the Arts Innovator Award from Artists Trust/The Dale and Leslie Chihuly Foundation and the prestigious Louis Comfort Tiffany Foundation Award. She has been featured and reviewed in many publications including the New York Times, Hi-Fructose Magazine, Redefine Magazine, Seattle Magazine and Art Ltd.
Mandy Greer has an MFA from the University of Washington, and has taught clay, fiber and art in a broad spectrum of settings. She has taught as an adjunct professor at The University of Washington and The University of South Florida. She has taught school-aged and adult programs at The Frye Art Museum, Bellevue Art Museum, Seattle Art Museum, The Hudson River Museum and through Seattle Public Schools and Mercer Island School district. She has lectured and taught workshops at UW, Evergreen State University, Western Washington University and Emory University, and has designed and taught clay curriculum to teachers in Bellevue Public Schools.
Sorry, there are no upcoming events