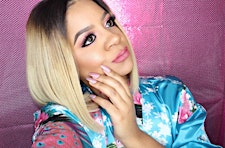 Makeup by Oz
Makeup artist Asi aka "Oz" is one of Atlanta's premiere makeup artists and mink lash extension specialists.
With a reputation for her clean makeup technique and creative beauty solutions she is first choice for many.
From brides to photographers, from students to celebrites, Oz brings beauty into existence!
Sorry, there are no upcoming events