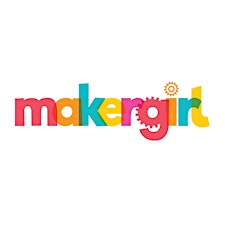 MakerGirl
MakerGirl is a not-for-profit working to bridge the gender gap in STEM (Science, Technology, Engineering and Math) fields through our 3D printing sessions.
Today's Makers. Tomorrow's Life Changers. 
MakerGirl sessions teach 7-10 year old girls how to 3D design, 3D print, and be unstoppable forces that say "Yes!" to the challenges of the future. MakerGirl sessions are led by university STEM students. MakerGirl hosts sessions at our MakerGirl Academies (UIUC, Boston area, Northwestern, UT Austin, and San Francsico area) and across the United States with #MakerGirlGoesMobile.
We also teach our participants about women leaders in STEM fields, innovative companies, cutting edge technology, and much more. We want your MakerGirl to love learning, paticually fields relating to STEM!

Interested in donating to MakerGirl? Visit www.makergirl.us/take-action 
MakerGirl is a 501(c)(3) non-profit organization, and contributions are deductible as provided by law.
Tax Identification Number 47-3351373
Sorry, there are no upcoming events