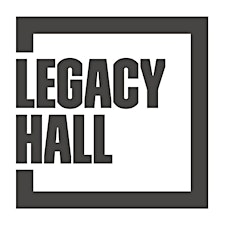 Legacy Hall
We like our patios in Texas. That's why we created the ultimate outdoor beer garden and entertainment spot. Flow through Legacy Hall's expansive doors into the Box Garden, where you'll enjoy leisurely afternoons, drinks with friends, a meeting or some late-night fun.
DINE + DRINK + DISCOVER
The Box Garden at Legacy Hall is named "Box Garden" because it's literally that – we used reclaimed shipping containers to create much of the structure. This baby will hold up to 1,500+ people and a BBQ eatery, Carlton Provisions BBQ, along with 3 bars (you're welcome!). 
Whatever your jam, the Box Garden's sprawling courtyard with a 600 square foot event stage will have you dancing, singing, eating, drinking, shouting and striking a pose at one of our many live music shows, festivals, holiday parties and more. We think it's the answer to, "What do you want to do today?".
If you are interested in booking a reserved VIP area, please fill out the form here: http://legacyfoodhall.com/groups-parties/