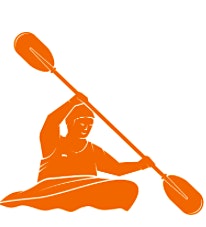 LA River Expeditions
Find the urban kayaking experience that's right for you! 
*
Sepulveda Basin Wildlife Reserve
(San Fernando Valley/Encino area) 
—
(SUN. + select SAT. tours). Leisurely & serene, on the most natural river section; best wildlife. All skill levels & 10+ youth. 
*
Elysian Valley Recreation Zone
 (Downtown/Dodger Stadium area) 
—
(limited SAT. tours). Sporty & challenging, with rapids; best for adventurous outing. Intermediate paddling skills required.
You can also organize a Private Tour with a group of family, friends or co-workers.
For more information, or for any other questions, contact us at (818) 714-3214 or LARiverExpeditionsOnline@gmail.com. 
Just click below to GET YOUR TICKETS.  
Sorry, there are no upcoming events