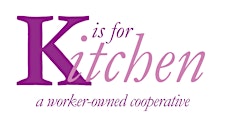 K is for Kitchen
Cultivating a deep respect for the whole of Earth & Creation, we help people connect with a passion for Life, through the shared experiences of preparing & enjoying beautifully sourced, delicious food.
Rooted deeply in authentic expressions of culinary traditions from around the world, we serve people looking for high quality, ethically sourced, vital foods. Stirring magic & healing stories into everything we prepare we delight seekers of exquisite food experiences, as well as those with specific diets. 
Further, we plant the seeds of a more resilient world by sharing skills & knowledge required to prepare amazing food anywhere, while investing in a community food system that nourishes deeply any place we call home. 
**KisforKitchen.com --- Eat@KisforKitchen.com --- 732-306-8400**
Sorry, there are no upcoming events