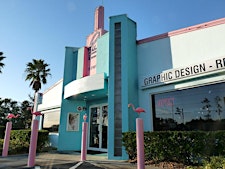 Johnson PhotoImaging
‍UPDATE March 21, 2020
As a reminder, under the current public health concerns, if you have special health conditions or have concerns with any class, please contact the store at (941) 896-9921 about options that may be available to you.
Welcome to the Eventbrite Registration page for upcoming classes and events at Johnson PhotoImaging in Bradenton, FL.
Johnson PhotoImaging has been at the forefront with its photo education programs in Manatee County since 1999. We offer targeted workshops and classes that take photographic efforts to the next level, whether a beginner or an advanced photographer. Our instructors are professional in the topics they teach and are up-to-date with the latest industry equipment and techniques. Lifelong hobbies have been established, and careers have been launched from our educational programs.
Please visit JPI's web site for updated information on classes, sales, and print services.
The class duration may vary somewhat from the designated time - depending on group size and group involvement. Each class has an active participation element. The goal is for everyone to learn, create, and enjoy.  All events are scheduled to begin at the start times listed on the individual event page. To ensure the best educational experience, please plan to arrive 15 to 10 minutes early.
Dates & times posted in print and online are subject to change. JPI reserves the right to reschedule any event or program.
Refunds: There are no refunds.
Registration Fees: All educational program fees are due when you register. You can also call the store at (941) 896-9921 or stop in.
6709 53rd Ave E, Bradenton, FL 34203
If you have any questions about our classes or events, please call the store at (941) 896-9921. You can also reach us via email at education@jpiphoto.com.