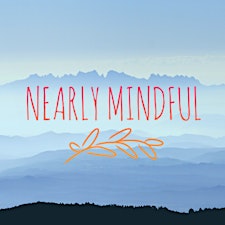 Janet Fouts -Nearly Mindful
Janet Fouts is the principal coach and founder of Nearly Mindful, a Silicon Valley mindfulness training organization. With over 25 years working in the digital marketing and technology industries, she understands the need to come home to our human needs and find personal fulfillment in our lives at home and at work.
She skillfully works at the nexus of tech, neuroscience, and mindfulness, and believes deeply in the value of self-awareness and emotionally intelligent communication at all levels of business.
As a personal and emotional intelligence coach, facilitator, speaker, and trainer, she brings the tools of mindfulness, positive psychology and emotional intelligence together to help leaders and their teams realize their full potential.
With the Nearly Mindful workshops, retreats, group, and one-on-one coaching sessions, Janet makes emotional intelligence and mindfulness relatable and doable for everyone.