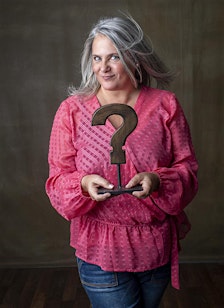 Janet Caliri
Janet Caliri is a creative, energetic and well regarded speaker and coach who brings her innovative and playful process to both private clients and  audiences across the nation. Both clients and event participants laugh, wonder at her events laugh, wonder and explore their childlike curiosity as they discover the keys for ease in life transitions. They examine the role of images for effective change and walk away with the tools to go from Stress to Ease, Fear to Personal Power, and Anxiety to Productivity in their own life transitions.
Janet's mission is igniting human potential. She combines her passions and experience in cardiovascular radiology, professional photography, certified life coaching, published author and trained artist teacher as the foundation for her methodology, Visible Transitions. 
Ms. Caliri is not only the founder of Visible Transitions; she is a product of her product having overcome her own overwhelming transformations. Real change happens as Janet introduces childlike wonder into her dynamic work as participants discover the secrets to building bridges from where they are to where we want to be.