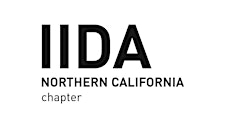 IIDA Northern California Chapter
The award winning Northern California Chapter of the International Interior Design Association (IIDA) is a vibrant, active and diverse membership of more than 800 people. The greatest benefit of membership is the connections & camaraderie between our chapter members, which is both enjoyable and career enhancing.
We cultivate a strong community through the four major chapter events we host each year and the numerous Professional Development & City Center events that occur throughout the year. Being active in the management of the Chapter is an excellent way to improve your leadership skills and visibility. Staying informed about changing government regulation, licensing and other issues affecting interior designers is an important benefit of membership in IIDA Northern California.