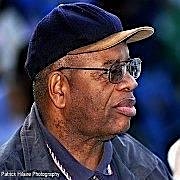 Gregory Burrus
Gregory Burrus is a local live music ambassador, event planner, live music ambassador and  community partner that curates, manages and promotes live music events in the local SOMA (South Orange,Maplewood) community, Northern NJ and New York Area.
Gregory Burrus sits on a number of local boards and committees and is currently serving as a Board Member of Maplewood Community Music and is Vice President of Communications for Shakur's Stevenson and Moses Boxing for Life Nonprofit. 
Year-round Gregory Burrus also curates and produces: the Jazz973 live music jazz series at Clements Place Jazz for the Rutgers University Institute of Jazz Studies,  the Jazzy Nights Live Music performances at the Speakeasy Style Essex Room of The Fox and Falcon Restaurant in South Orange NJ and produces Live Music entertainment for South Orange's Inkosi Cafe.. 
During the Summer months Gregory manages and promotes the South Orange Downtown After Sundown summer long live music concerts, the annual South Orange 24 Hours of Music Festival and the June thru October South Orange Farmers Market Jazz Jam. 
In addition to producing events, Gregory also showcases, photographs, videotapes events annually such as the annual NYC John Jay College Friends of Myrna Bain Scholarship Fundraiser, the Orange NJ Farmers Market, SOPAC Playing Around South Orange along with booking bands at various other local venues.  Gregory Burrus has a passion for making live music happen anywhere and everywhere he can whether locally around town or around the world while living life everyday to the fullest. Learn more at :Gregory Burrus - Gregory Burrus Live Music Ambassador    
Sorry, there are no upcoming events