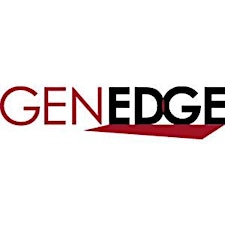 GENEDGE
GENEDGE is Virginia's best public resource to help manufacturing and industry innovate, compete, and grow.
GENEDGE delivers consulting based expertise and technology transfer to over 200 companies by providing a platform to connect a broad network of organizations statewide each year. Our team helps clients expand, diversify, improve top & bottom line results, create jobs and sustain employment. The comprehensive list below reflects a sampling of the organizations we have served for the past three years.
In operation since 1994 and based in Martinsville, GENEDGE has field offices at the Manufacturing Technology Center at Wytheville Community College; Virginia Highlands Business Incubator in Abingdon; Blacksburg at Virginia Tech; Chesterfield region of Richmond; Shenandoah Valley at Blue Ridge Community College; and Newport News in the Hampton Roads region.
Martinsville Office (HQ):  (276) 666-8890
Richmond Office:  (804) 323-2226
Newport News Office:  (757) 930-3070
Sorry, there are no upcoming events