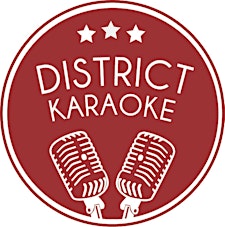 District Karaoke
About District Karaoke
What the heck is "social, team-based karaoke"? 
While structured like the other competitive "ball" leagues, you won't need kickballs or bocce balls to participate with District Karaoke — just a bit of courage. And hey, it's NOT all about the singing!! We encourage costumes, dance moves and whatever else you have up your sleeve to try and win! 
Wait, how does this work? 
Each District Karaoke "division" is comprised of 48 performers, separated into 6 teams. Each night, teams compete in 3 rounds. The first 2 rounds consist of solo performances and the third round is for group performances. After each performance, everyone in the venue may vote for their favorite performance or team using the DK web app. 
The season lasts for 10 weeks. Weeks 9 and 10 are reserved for Semifinals and Finals, which are used to determine the teams that go to the City-Wide Finals. Songs are chosen by the teams based on weekly themes given to them at the beginning of the season. 
Awesome! Who do I Contact? 
To learn more about District Karaoke, contact singit@districtkaraoke.com or visit www.districtkaraoke.com to sign up for our email list. You can also find us on Facebook at facebook.com/districtkaraoke and Twitter at @districtkaraoke.
Sorry, there are no upcoming events