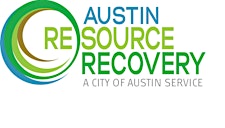 City of Austin - Composting Rebate Program
Austin Resource Recovery, a City of Austin service, is working to reach Zero Waste by 2040, which means reducing the amount of trash sent to landfills by 90 percent. The Home Composting Rebate Program supports Austin's Zero Waste goal by educating residents about how to keep food scraps, yard trimmings and food-soiled paper out of the landfill.
Most Austinites* can earn a $75 rebate on a home composting system through the City of Austin's Home Composting Rebate Program. To qualify, attend a free composting class, then apply. If you can't make a community class, watch our 15 minute online class. You can apply online too!

*Must pay the Clean Community Fee on monthly utility bill
Sorry, there are no upcoming events