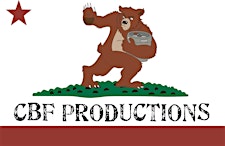 CBF Productions
Hello From CBF Productions!
One of California's largest traveling festival production company CBF produces a variety of adult and family-friendly events, from our legendary Country Music Festivals to our Tequila Festivals, and Wine Walks! CBF showcases the best craft breweries, wineries, and tequilas in the state, mouthwatering BBQ and local cuisine, and of course amazing entertainment!
In the past 10 years, we have tapped thousands of kegs, filled millions of glasses and helped form countless memories!
CBF's main goal is to celebrate local businesses while creating great memories!
For more information or info on other events produced by the California Beer Festival please check out CBFProductions.com