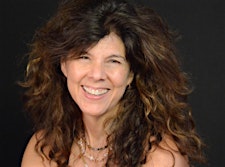 Carrie Branovan
Hello! I am Carrie Branovan, aka Zaza, School of Movement Medicine Certified Apprentice and Event Organizer. 
Movement Medicine is the North Star in my constellation. These teachings are a beautiful tapestry woven of many transformational practices that many of us have practiced and appreciated throughout our lives. The difference is that we learn tools that are applicable to us everyday, and at our own pace. We allow our body's wisdom to inform us, listening deeply to the Inner Dancer that moves freely with the winds of change.
Up to now, Movement Medicine has been predominantly offered in UK Europe, and Asia, and with your support , it is gracefully making it's way to the Americas and Canada thanks to Co-founders Ya'Acov and Susannah Darling Khan, several excellent Faculty Members, and YOU. The Movement Medicine family of dancers in the Americas and Canada is growing! 
There are three books written by the Founders which provide in- depth learnngs about the philosophy, neuroscience and processes embedded within practice. I highly recommend the books Movement Medicine, Jaguar in the Body and Butterfly in the Heart, and Shaman all available through Hay House. 
Looking forward to dancing with you soon!