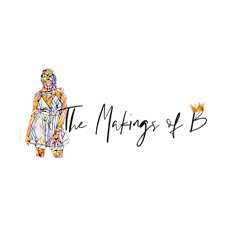 Brittani Alix
Hey there! I am Brittani Alix, I am a Full-time Mom, Full-time Graduate student, and Educator. I am also a Lifestyle & Inspiration Blogger, Motivational Speaker, Event Curator, and Branding & Marketing Strategist. I help with brand launches or any type of event. I also assist with branding development, resumes, cover letters, and web design. Just call me Jane of all Trades.
The Makings of B is a multi-service organization with services for a variety of needs that include: women s empowerment events, blogging, volunteering, mentoring, event planning, cover letter & resume assistance, branding & marketing assistance, content creations, and more!
The Makings of B represents a woman who turned her pain into her passion. I am also sharing my life experiences and hoping to continue to inspire and grow! There was a moment in my life recently, where I realized, I wanted to take charge, and be the woman I have always wanted to be. I began to list everything I wanted to do, when I wanted to do them, and how I wanted to do them. I believe in speaking things into existence, if you want it to go for it, the sky s the limit! Something I am truly passionate about is Women s Empowerment and helping others. I am excited to share my journey with others, and I am even more excited for everyone to network.
Visit my Website at TheMakingsofB.com
Email me info@themakingsofb.com
TBA after registration • Houston, TX
$25 - $125