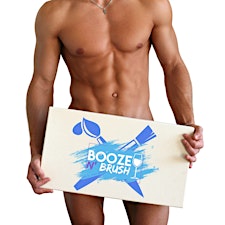 Booze N' Brush Sip N' Paint Events
Sip n' Paint parties have become the newest and fast-growing trend in the entertainment industry and is a great way to celebrate, bachelorette parties, bachelor parties, birthday parties, divorce parties, date night, corporate gatherings, or other type of celebration.  Booze n' Brush events are co-ed, so everyone can get in on the fun! Booze n' Brush takes it one step further offering both private parties at your home or private space as well as the option to join us at one of our locations. No matter which option you choose, attending a Booze n' Brush event will be nothing less than extraordinary!
​
Naked Painting, Strip N' Paint, Sip N'
Paint, and more…
​
Whichever Booze n' Brush bachelorette party, bachelor party, anniversary party, birthday party, or other event you celebrate with us is sure to be an amazing night out, you and your guests will never forget!
​
Booze n' Brush is a sure-fire way to make your next night out with the guys and/or girls an unforgettable experience.
​
Don't forget, with Booze n' Brush you can also hire a male or female model for naked, near naked and strip painting for your next celebration or event at the venue of your choice and, drink and paint the night away!
​
Want your bride or groom to be or other honored guest to be your muse?  Booze n' Brush has got you covered.  With Booze n' Brush you can tailor your experience and hire an art instructor even if you don't need a model.  You can also hire a model for a night of freestyle painting without an instructor.
Please See Ticket Description in Your City For Age Restrictions! 
Can't make it to an event?  Don't forget Booze n' Brush cn bring the entire event to you with or without an instructor.  833-BOOZE-83 (833-266-9383)