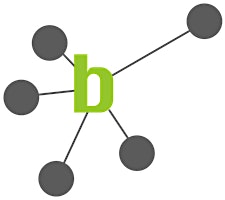 BootstrapLabs
Founded in 2008, BootstrapLabs is a leading Venture Capital firm based in Silicon Valley and focused on Applied Artificial Intelligence. As entrepreneurs ourselves we understand firsthand the needs and challenges of building a startup, and we invest early in potentially disruptive technology startups with global potential.
We believe "AI is eating software", and invest in innovative and smart software platforms that create significant value for their users in large, global markets. Key sectors of interest include Transportation, Logistic, FinTech, Future of Work (FoW), Security, Internet of Things (IoT), HealthTech and others.
BootstrapLabs tracks innovation around the globe and each year connects with over 1,000 founders from 60 countries. Portfolio companies include Prezi, AngelList, Zerply, Trusted Insight, AEye, Qurious.io, Roger.ai, Vidora, Sibly and others.
BootstrapLabs brings together Silicon Valley's best AI-centric community around its annual Applied AI Conference, Applied AI Insiders Series events, monthly AI workshops, weekly Applied AI Digest publication, panel discussions, keynotes and blog posts.
Sorry, there are no upcoming events