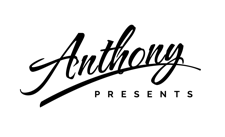 Anthony Presents LLC.
With almost two decades of entrepreneurial & corporate experience, the Anthony Presents team specializes in themed events, company gatherings, weekly dance club events, business trade shows, and talent showcases that cater to 1500+ guests. We also offer packages to celebrate bachelor & bachelorette parties, birthdays, and graduations.
Anthony Presents' mission is to unite the many aspects that make the Bay Area a world-class cultural destination. Each event is a physical manifestation of this union in the form of a celebration. We regularly partner with other businesses and venue owners to assist in developing world-class performers who are not currently taking advantage of opportunities in the San Francisco marketplace and together providing the finest entertainment by restyling and providing a VIP experience for each guest. Most recently we have also developed fundraisers to help spread awareness and support local and national nonprofit organizations.