Event Information
Refund Policy
Contact the organizer to request a refund.
Eventbrite's fee is nonrefundable.
Online comics classes for adults and teens who want to create comics from their life experience.
About this Event
[IMPORTANT NOTE: Although this is a single event listing, this is a workshop series that takes place over the course of four consecutive Wednesday evenings: Dec 2nd, 9th, 16th, and 23rd, all at 6-7pm. After you register, access info will be emailed to you at least one day before the workshop is scheduled to begin.]
When and how we choose to declare ourselves to the world is hard to control in life, but in art, we hold all the power. For those struggling to know themselves, and to feel their own agency and creativity, comics are a powerful tool for reflection, enjoyment, community, and self-discovery. The four classes will function as stand-alone workshops, and all together will offer a range of creative experiences and skills for self-discovery, and making comics.
Note: The umbrella term "comics" is used throughout this proposal, and is the term for the entire medium of comics, so will be used as a singular noun. "Comic arts" is another term for the practice and product of creating comics, whatever the genre, style, or motive, and "comics artist" is my preferred term for my identity within this realm.
Wed, Dec 2nd, 2020
6pm-7pm
WEEK ONE - Make Yourself a Comics Character!
Materials: Whatever you like to draw with.
Want to make comics from your life? Well, you'll need a character for that – you! Learn to make self-portraits that communicate your identity in a dynamic way, perfectly suited to telling your stories.
Wed, Dec 9th, 2020
6pm-7pm
WEEK TWO - Journal Comics
Materials: Whatever you like to draw with.
Whether you're on a grand adventure or just noticing things in your day-to-day, journal comics tell stories over time and teach us a lot about ourselves. Join comics artist Georgia Webber to learn how to use comics to record your life.
Wed, Dec 16th, 2020
6pm-7pm
WEEK THREE - Translating Your Mind into Comics
Materials: Whatever you like to draw with.
Sometimes it's easier to draw what's on your mind than to say it out loud. Come investigate your feelings, thoughts, and physical experience and turn them into images and words on a page.
Wed, Dec 23rd, 2020
6pm-7pm
WEEK FOUR - Change the Ending: Write Your Own Story
Materials: Whatever you like to draw with.
Even when we can't control the circumstances of our lives, we can always change how we tell our story – only we decide how it ends. Learn to turn your life stories into comics, and to reflect on your power to do what's right for you.
INSTRUCTOR BIO:
Biography
Georgia Webber is a comics artist, writer, and editor. She adores teaching and leads by exemplifying curiosity in the classroom. Her philosophy is that teaching is a relationship first, allowing the learning process to be fun and organic and suited to each learner's specific access needs. Georgia is best known for her graphic memoir, Dumb: Living without a Voice (Fantagraphics 2018), the chronicle of her severe vocal injury and sustained vocal condition, which makes using her voice painful (though she manages it well these days). This experience led her to explore more deeply the intersections of creativity and health, through working as a Cranial Sacral Therapist, a meditation facilitator, and as an improvising musician, blending elements of healthcare, body awareness, and creative expression within constraints. She has extended her love of the voice into the community with a project called MAW Vocal Arts, a live event and workshop series in Toronto. Her exploration of health and creativity continue in a weekly online practice session called Drawing Health, which is free and open to all. Georgia's comics have been published in major magazines and studied extensively by the Graphic Medicine community. Her most recent publication was a collaboration with dancer, athlete, and artist Vivian Chong to create Vivian's graphic memoir about losing her sight: Dancing After TEN (Fantagraphics 2020). Learn more at www.georgiawebber.com.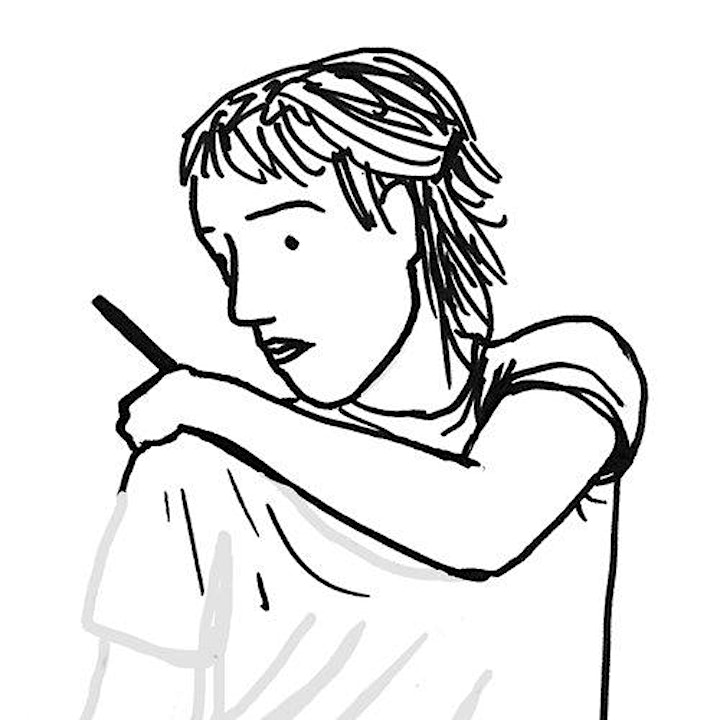 Date and Time
Location
Refund Policy
Contact the organizer to request a refund.
Eventbrite's fee is nonrefundable.