Engaging workshop on mindsets, well-being, & transformation for personal & professional development held in a virtual reality environment.
About this event
Build Your Better Self: We Create Who We Are in VR!
Feeling a call to transform your life and work in a meaningful way? With the innovative experience in virtual reality working with coaches and VR experts, Caitlin Krause and Captain VR Dana-Maria, learn the techniques to empower you to build your best version of yourself.
The 2-hour workshop includes a variety of coaching and personal development techniques such as Ki-training, PSYCH-K, mindfulness, and meditation.
Caitlin Krause specializes in UX design, story, and well-being in XR. She works as a story designer in digital therapeutics with a focus on interactive XR, using mindfulness, guided imagery, HCD, biofeedback, BA, and CBT. Founder of the consultancy MindWise, Caitlin launched her book Mindful by Design (Corwin Press, 2019) at the World Economic Forum and spoke about the Future of Education, Sci-Fi and Immersive Technology. She has been a teacher and curriculum designer for over two decades. Through her leadership and organizational consulting, she helps individuals and teams create connection in the midst of complexity and change. She recently created a mindfulness and SEL series in social VR, fusing presence, storytelling, curiosity, and emotional intelligence. Her mission is to empower humanity through connection.
Dana-Maria Faneker has been sailing on big traditional Sailing Vessels first as a crew member and later as a Captain and now she is a professional coach/trainer already for 10 years and she started working with VR coaching in 2015. Dana-Maria's mission is to is help people to become the Captain of their Lives and Virtual Reality is the most powerful tool to help her with her mission. That's why she founded a tech-startup called CaptainVR! CaptainVR is developing digital (health) tools to empower people, so they can practice, learn, and develop in a safe environment. They measure the effectiveness of the tools with Biofeedback and work together with psychologists & researchers to build proven cases. Their main focus is on personal development, stress reduction and Immune Boosting. CaptainVR also provides education, coaching, and training on how to work with new technology in an effective way.
Location: The event is Thursday, May 28, 2020, in AltspaceVR from 10AM-noon PDT.
****** To ensure entry to the event, provide the email address you will register or log into AltspaceVR.
NOTE: Ticket includes ticketing fees.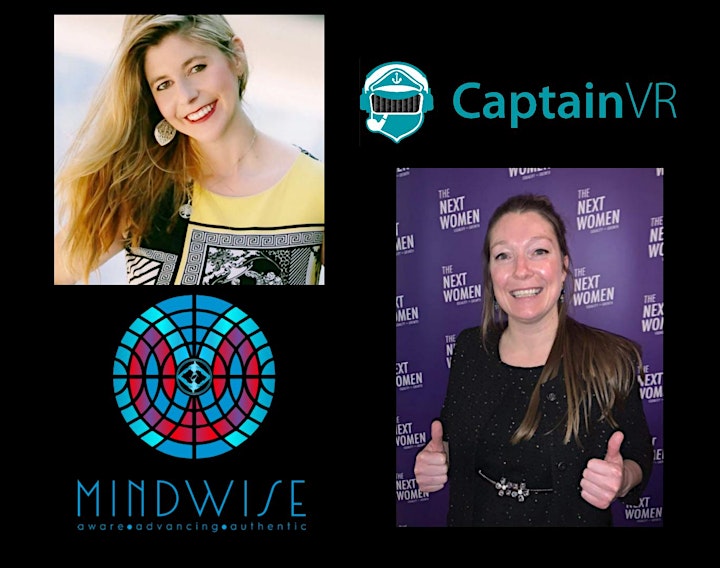 This special workshop is presented and produced by Educators in VR, a global cross-platform education organization dedicated to integrating emerging immersive technologies into education and training.