How To: Create Event Calendar Widgets
Add an event calendar widget to your website or blog.
1.
To get started, sign up for a free Eventbrite account or log in to your existing Eventbrite account and create an event. It'll only take a few minutes.
2.
Go to the Manage page, and click on the Website Integration link in the left navigation. Next, click on the Event Calendar option.
3.
Choose from a variety of customization options for your event calendar. You can select a color scheme that matches your website. You can choose to display events by all organizers in your account, or just the organizer of the event you're currently accessing. You can also choose to display both public and private events, or only public events.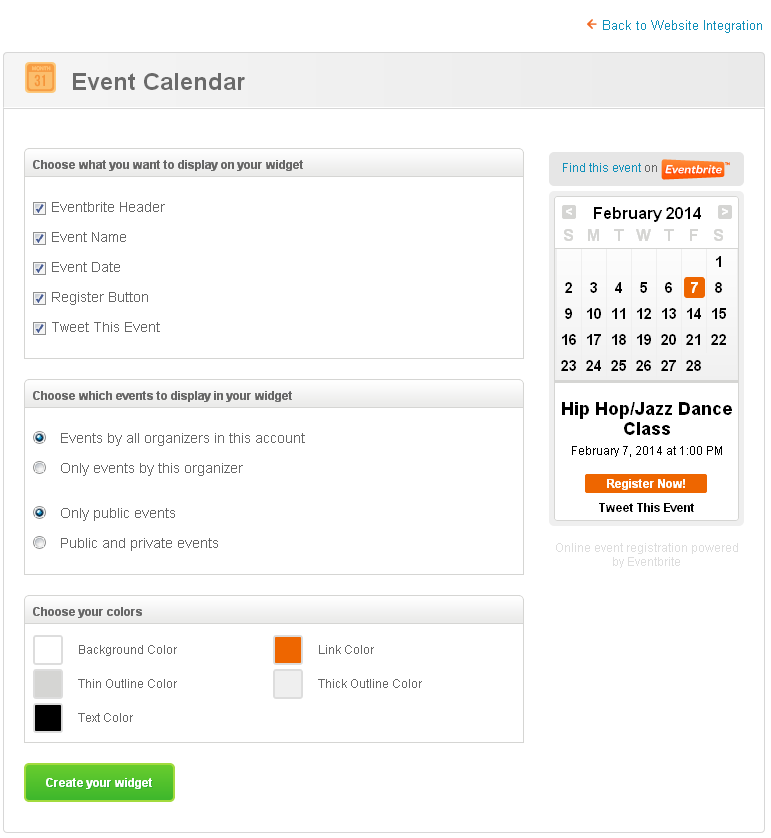 4.
When you're finished customizing the event calendar widget, click the Create your Widget button and the widget's HTML code will be displayed in the box below. Copy and paste the code into your website.
5.
Visitors to your website can click on a highlighted date, read more about the event below the calendar and then click on the name of the event to go to the event page and register.