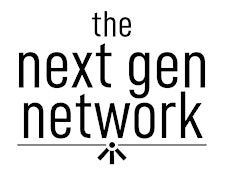 The Next Gen Network
The Next Gen Network is designed for socially conscious professionals who want to expand their business networks through genuine connection, not sales. Our mission is to demonstrate that success not only comes in financial gains, but the ability to make a positive impact in the community. By helping each other grow, we hope to continue to pay that success forward, towards an equitable future where all generations and walks of life can thrive and succeed.
At our core, we throw laid-back, no pressure networking events to build community with other professionals of like mind. Encouraged attendees are dynamic, forward-thinking professionals and businesses who share similar values and want to help move the needle forward. We also volunteer and may be seen participating in a community event here and there. Truthfully, we're just getting started.