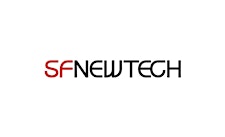 SF New Tech
About SF New Tech
SF New Tech is the largest, longest-running, and most-loved monthly tech event in San Francisco with nearly 10,000 members -- and growing daily!  
We serve the startup community of the Bay Area (and beyond) by providing a platform for companies and developers to showcase their latest-and-greatest new technologies at our sold out events. 
We're not your typical, boring business event.  We're the hottest -- and the coolest! -- place in town to get to meet, greet, and grill people behind the startups that are building the latest and greatest new tech.  
Expect a few hours of networking (5:30-7:30pm) followed by live demos and Q & A with a curated roster of startups and new technology  (7:30-10pm).
Since 2006, hundreds of companies have demo'd their new tech in front of thousands of people.
Each event showcases new products, new features, and, of course, new technologies as currated by SF New Tech's founder and host, Myles Weissleder.
Sponsorship opportunties are available for this event!  Contact host for more information.
View videos of most all presentations in 2011 @ http://sfnewtech.com/category/previously-sf-newtech/ and/or visit the 'past events' below for more info.
Sorry, there are no upcoming events