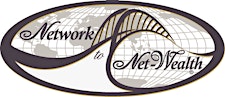 Network to Net-Wealth(c)
Network to Net-Wealth(c), LLC is a unique mid-Atlantic business network and training organization working with various levels of business owners and professionals. The mission is to educate and empower business professionals by teaching them how to strategically grow through education and communications to create positive, dynamic, and long-term relationships & alliances. The purpose is to provide an atmosphere for business owners and professionals to meet and connect. Mixers are typically held at unique training venues which also includes the bowling mixers. Experience a new fun, stress-free way of networking!
Founder & Nat'l Trainer, Emmy M. Vickers states: "the business world has changed – people want to do business with who they know. Many are looking for long-term relationships, not just the quick sale. Word of Mouth (WOM) Networking / relationship marketing has become the way of the world in successfully growing one's business."
Network to Net-Wealth(c) offers a variety of products and services for serious-minded professionals looking to reach new heights in their business. We educate, empower, guide and motivate business owners and professionals to believe in themselves and take action to create their much-deserved success through strategic networking!
Sorry, there are no upcoming events