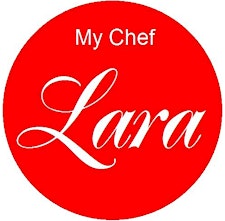 My Chef Lara
About My Chef Lara
My Chef Lara is comprised of two chefs who believe that wellness starts with the food we eat. Cooking and eating for your health is within everyone's reach and we are here to educate people that they can achieve their wellness goals and still enjoy what they eat.
My Chef Lara either delivers or comes into your home, cooks about a month worth of meals to your specifications, packages them and put them into your refrigerator and freezer for you to eat at your convenience. Our model of cooking many meals at once makes our services affordable and our customization allows you to reach whatever goals or needs you desire.
Contact us to help you with reaching your goals and to see what other services we can offer you, like cooking classes, wine tastings or dinners at your home.
Sorry, there are no upcoming events