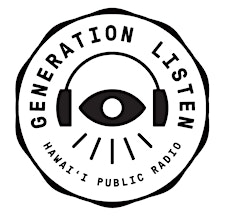 HPR Generation Listen
HPR Generation Listen is a new, volunteer-led initiative designed to engage and connect with young listeners. The HPRGenListen group operates with support and guidance from Hawaiʻi Public Radio and exists to connect young listeners to the people, places and things that make Hawai'i an exciting place to be.
Interested? Stay in the loop on all HPR Gen Listen activities by simply following us on social media - we are @hprgenlisten on Instagram, Facebook, and Twitter. 
Sorry, there are no upcoming events