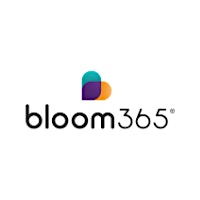 BLOOM365
The problem is in plain sight. It's the elephant in the room... unrecognized, undiscussed, unaddressed. There are too many instances of relationship abuse and violence in Arizona and in America.
Everyone knows someone who has been affected by interpersonal violence. And with your help, we aim to change that.

Interpersonal violence refers to verbal, emotional, physical, sexual or gender-based violence between individuals. It includes teen dating violence, domestic violence, sexual violence, gender-based violence, stalking, cyber-abuse and bullying.

To cultivate a culture of empathy, respect, and consent, free of interpersonal violence, bloom365 educates, activates, and trains young people and their trusted adult allies in schools and communities to advocate often and intervene early to promote healthy relationships and save lives.

Our vision is to uproot abuse in a generation. Our name is our promise and purpose: Bring Love On Others More, 365 Days A Year.